Have you struggled to increase your website traffic, even though you've tried every "method" out there?
No matter what you do, your website traffic numbers don't budge…
And your website doesn't make enough money.
Well, I have some good news!
You DON'T need to be an expert at copywriting or SEO to increase your website traffic.

I'll walk you through the whole process in a moment, but first – Why is getting traffic so dang hard?
The problem: Most likely, you're focusing on the wrong metrics and reading the wrong content.
You see, there's a lot of content out there about how to increase website traffic. Some of it is old, some of it is okay, but none of it is really something that is actionable…
Here is what's lacking: a proven system. One that you can implement in your website right now, and see your website traffic skyrocket in a matter of weeks (or even less).
When you have the right system, it's really not that difficult to increase website traffic.
At that point, it's just about following the right steps and BOOM – before you know it, you'll see an exponential growth in your traffic numbers.
What system am I referring to? It's the same system that I (and many others) have already used to increase website traffic.
The system is comprised in five steps:
This is the foundation of the system. If you want to truly increase website traffic, you first need to make sure your website content is optimized. Otherwise, the traffic will be fleeting and only temporary.
Once your website is prepared for more traffic, you must start driving traffic to it! You'll discover how to do this with the unique social media strategies we'll outline.
Social media is only one part of the puzzle. You must also get your content in front of new audiences. You'll discover how to do this (even if you don't have hours of extra time to write guest posts after guest posts).
Over-reliance on search engines or social media for traffic can backfire. Sites lose entire search rankings, and consequently traffic, overnight. Social media algorithms change, too. With the right system, however, you are in control of your traffic and can command it at will. This section teaches you how to get recurring traffic at will.
A single piece of content can be repurposed into a dozen different pieces, and distributed to a dozen different channels, instantly increasing your reach by 12 times. You'll learn how to repurpose and distribute your content for increased traffic.
How does all of this sound? Let's jump in and get started with the system!
1. Optimize Your Website Content
1. Know Your Current Traffic Statistics
Before you start growing your website traffic, you need to know your current traffic stats. This is your baseline. From here, you can see how your efforts are affecting your traffic growth.
Make sure you have your Google Analytics tracking code set up (if you don't have it set up yet, do it now!).
Once you have at least a few days of traffic under your belt, check your website traffic report on Google Analytics.
Here's a screenshot showing an overview of traffic to a site using Google analytics: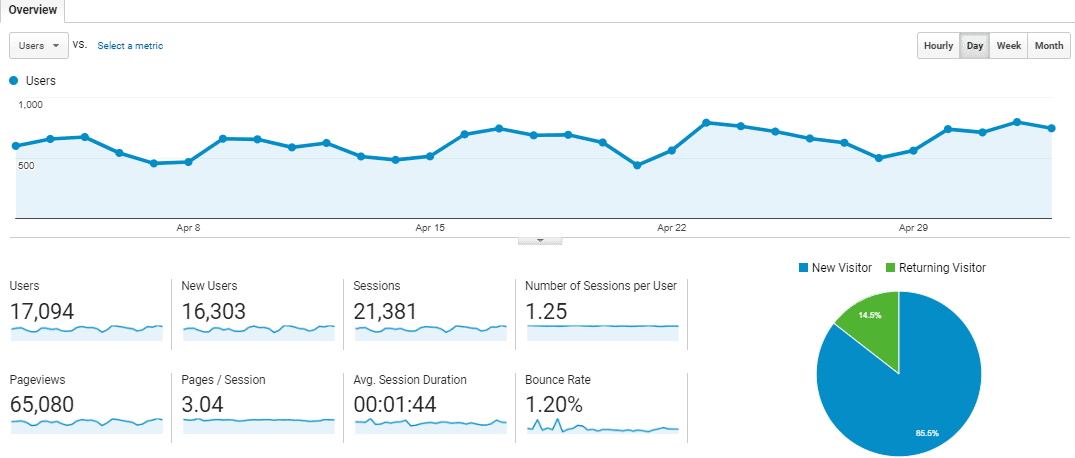 If you'd rather not use Google Analytics, there are two good alternatives:
Here are some of the most important metrics you should note:
Unique visitors (Users)
Pageviews
Pages per visit (Pages/Session)
Average time on site (Avg. Session Duration)
Bounce rate
Traffic sources (direct, search, and referral)
Exit pages
2. Check Website Traffic Often
You've probably heard of the old saying, "What gets measured, gets managed."
Well, it's true! You'll be testing new traffic strategies, and you need to know how they're performing.
Therefore check your website traffic often – at least a few times a week. This way, you'll know what's working, and what's not, and you can double down on the good stuff to maximize your traffic growth.
3. Create a Better (and Documented) Content Marketing Strategy
Here's where many businesses fall off the tracks. They either don't have a content marketing strategy or if they do, it's seriously off the mark.
Now:
You can try all the SEO hacks, but without a solid content marketing strategy, you'll be wasting your time.
Exactly how important is a content marketing strategy? According to research by Content Marketing Institute and MarketingProfs, not documenting your content marketing strategy can cut your chances of success in half:
60% of businesses with a documented content marketing strategy will get results from content marketing, 32% of business with a verbal (but not documented) content marketing strategy will get results, and just a measly 7% of businesses without a content marketing strategy will succeed.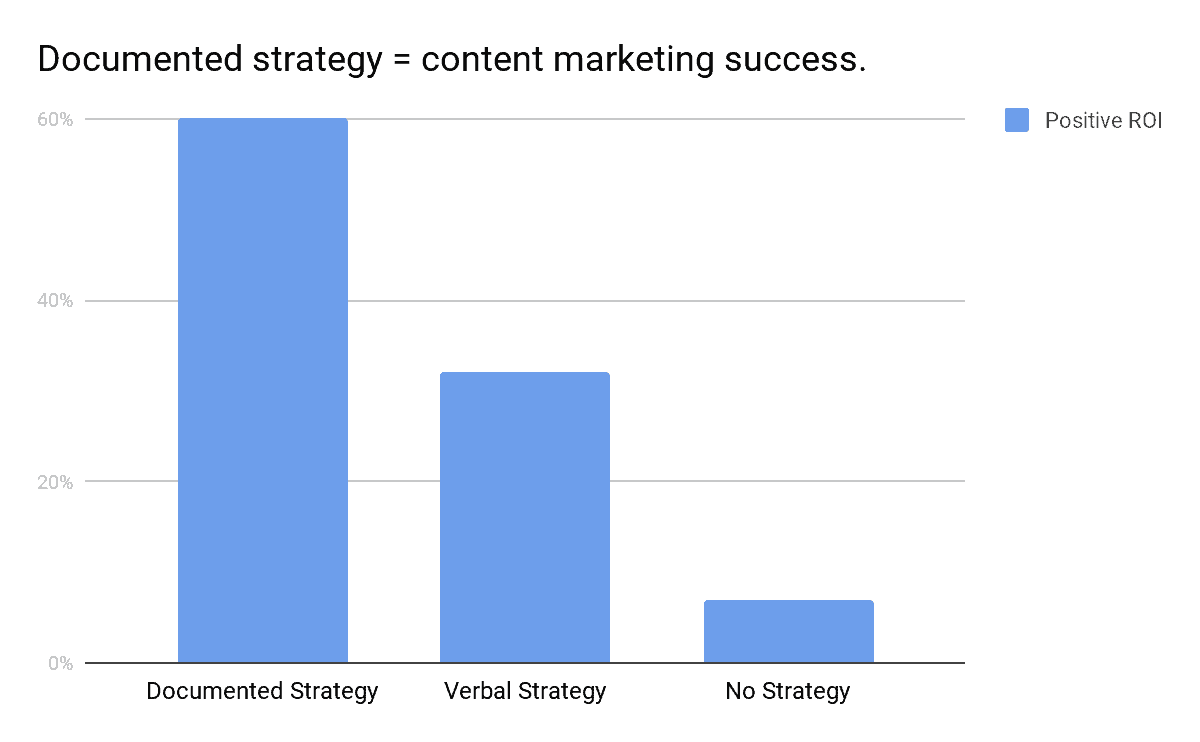 Not only do you need a solid content marketing strategy, but your content marketing strategy needs to be documented.
How do you create a better content marketing strategy? Before we get into that, let's talk about the types of content that should be included in your strategy:
A good content marketing strategy has a mix of all these different types of content. Now, as for your actual strategy…
It should include the following elements:
1) The primary goal of your content (i.e. Increase traffic, generate leads, etc.).
2) Your audience, defined (i.e. Who are they? What are their biggest pain points? How can you help them through your content?).
3) How do you plan to add value and set your content apart from the competition?
4) The frequency of posts.
5) Content amplification (i.e. How will you get your content in front of more eyeballs?).
4. Write More Compelling Blog Headlines
A compelling headline is what sells the content. If you want your content to be read – and also to rank in search engines – then great headlines are key!
There are two things you must optimize for with your headlines: Social traffic and search traffic.
To do so, your headlines should have the right keywords, the right length, and also be compelling enough for social media users to click on them.
To find the right keywords, use Google Keyword Planner. Plug in some possible search terms for your blog post ideas. For example, if you're writing a post about how to make money, you can plug in terms like, "how to make money," "how to make money fast," or "quick ways to make money."
Here are the results for "how to make money," for example: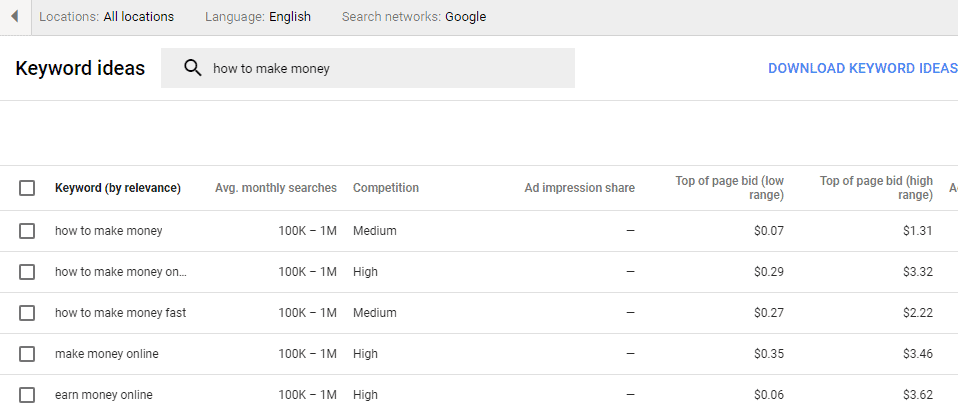 You can easily see that "how to make money," "how to make money online," "how to make money fast," "make money online," and "earn money online" get the highest average monthly searches. More importantly – you can see the competition for each of these keywords.
While "how to make money" and "how to make money fast" have medium competition, the other three keywords have high competition.
When using Google Keyword Planner, you want to pay special attention to both the average monthly searches a keyword gets as well as its competition. When you can, you should focus on less competitive keywords that get a lot of searches.
From there, you can use some of these compelling headline templates so that the title is also compelling for social media:
(Note: try and keep your title under 70 characters so it doesn't get cut off in Google Search.)
"How X Can do X" (i.e. "How College Students Can Make Money Fast Working Part-Time")
"X People/Things Who Are Doing X" (i.e. "15 Brands Who Are Crushing It on Instagram")
"How to Do X (Even If [Obstacle])" (i.e. "How to Start Investing [Even if You Don't Have Tons of Money Saved Up]")
"How to X" (i.e. "How to Get More Followers on Instagram")
Here are some general tips for writing better headlines:
Use list posts (i.e. "10 Ways to Do X in Record Time")
Ask a question
Create curiosity
Create a sense of urgency
Aim to trigger emotion in the reader
Use alliteration occasionally
Use power words
Make the value as clear as possible
You can also take things to the next level and use the following tools to generate compelling headlines or analyze your headlines:
5. Write Better Content
A great content marketing strategy with catchy headlines won't matter if you don't have compelling content. Any reader who comes to your site will just bounce out immediately – and that will make an ugly traffic report.
How do you write more compelling content?
You can start by infusing these hacks into your writing:
Hack #1: Hook readers in from the beginning. People have low attention spans. If you don't have a compelling "hook" at the beginning of your blogs, people will click off in seconds. You can hook them in by teasing the benefits of the article (see the intro to this article for example!), telling a story, or stating a common problem that your audience faces.
Hack #2: Use shorter paragraphs. Avoid long paragraphs and huge blocks of text. The more scannable your content, the better. Try to keep paragraphs under 5-6 lines (ideally 2-3).
Hack #3: Read your writing aloud when editing. What looks good on paper doesn't always sound good. By reading your content aloud, you can discover clunky phrases and any errors will jump out to you.
Hack #4: Tell more stories. Stories connect with us emotionally and drive us to take action. Add stories into your content to prove arguments, hook readers in, explain a problem, and for whatever else you can think of. Stories are gold!
Hack #5: Use "Bucket Brigades": Bucket Brigades are short sentences (words or phrases) aimed at getting people to stop, pay attention, and continue to the next line of text. The term was coined and popularized by Brian Dean of Backlinko. It usually stands alone and ends with a colon and directs users to another paragraph continuing the article.
Example:

Some common Bucket Brigades include:
Look:
Here's the deal:
For example:
Even better:
In fact:
That said:
However:
Now:
Okay:
6. Use Eye-Catching Photos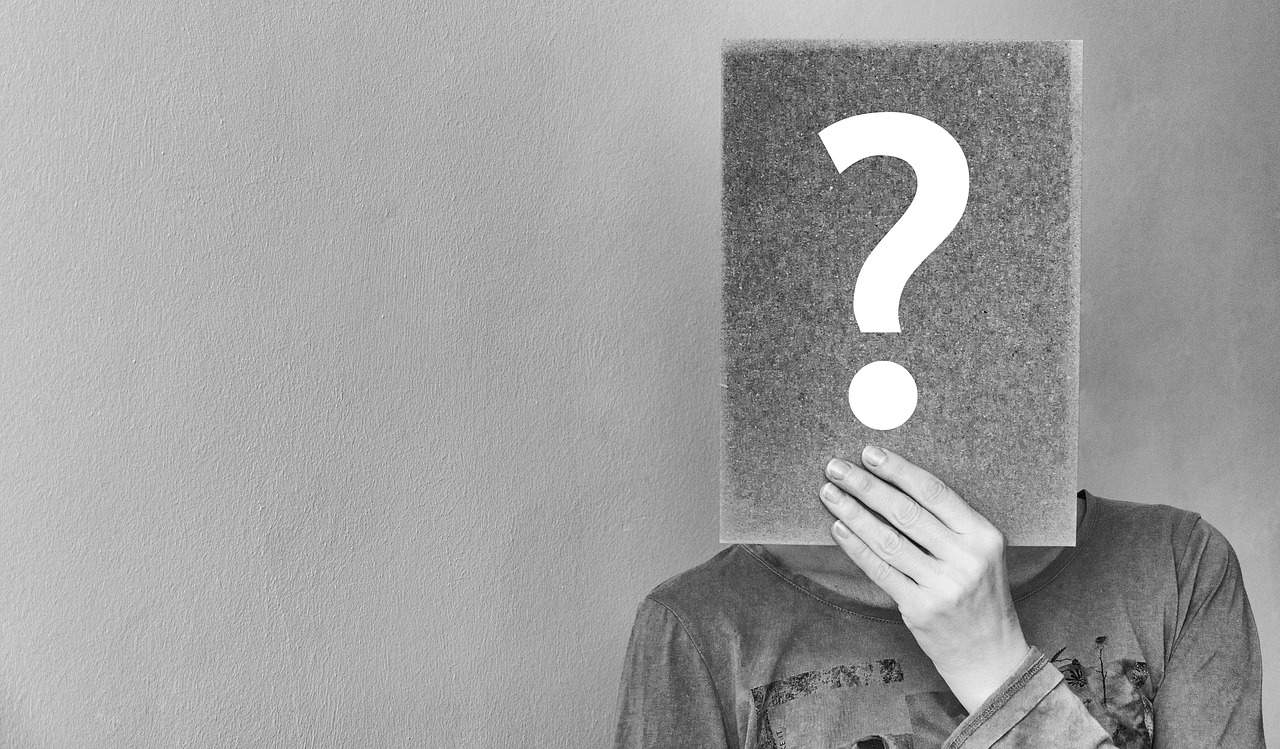 Image Credit: Anemone123
Is a picture really worth a thousand words? We think so!
Eye-catching photos can do wonders for your traffic. They can make your blog more visually appealing so readers stay on your site longer. Pictures also make your content more shareable on social media.
In a study by Socialbakers, researchers found that images on Facebook constituted 93% of the most engaging posts, compared with all other status updates. Another study found that visual content is 40 times more likely to be shared on social networks than other content types.
When you combine your title with a strong image, you give it the best opportunity to generate traffic and clicks.
The best part:
You don't have to spend hundreds of dollars paying for stock photos. You can use free stock photo sites like Unsplash or Pixabay to find hundreds of eye-catching images (without having to spend a dime!).
7. Internal Linking (important!)
Internal linking refers to adding links from one page on your website to another page on your website. This can mean you're adding links from one blog post to older posts, or from certain pages to other pages.
Most websites don't use internal linking nearly enough. Sure, you shouldn't overdo it with 40-50 internal links in each blog post – but there is a happy medium.
Why bother with internal linking? These types of links are useful because they help your readers navigate your website, help improve the search rank of the pages you link to and help define the architecture and hierarchy of your website.
Here's how you can get the most out of internal linking:
Create more content. The more quality content you create, the more quality content you can link to. It's really that simple!
Use the right anchor text. Using our previous example: if you wanted to internally link to the "how to make money" blog post, you can write a sentence in another blog, like "Once you have mastered [how to make money], you can enjoy as much luxury as you can dream." In this case, the reader has a compelling case for clicking on the link because of both the anchor text ("how to make money") and the context of the sentence. There is a clear benefit from clicking the link.
Link to relevant content. Don't link for the sake of linking – always link to content that will add to your readers' experience.
Don't overdo it. Anywhere from 5-10 internal links can be used in a 1,000-word blog post. Any more than that and you'll overdo it.
8. Conduct a Content Audit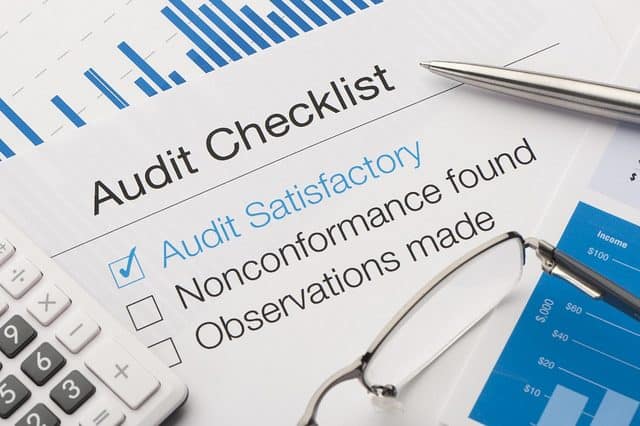 What if you could delete a third of your content and yet triple your website traffic? Well, that's exactly what Todd Tresidder did.
He conducted a content audit, deleted a third of his content and saw a massive increase in traffic.
You see, when you've had a website for several years, you can start running into problems like redundant and irrelevant content that no longer matches up with your message.
By conducting a content audit, you can solve these problems.
A content audit can also improve your SEO ranking. Think about it: Quality is the new SEO. Google wants the best quality experience for their users. By conducting a content audit, you signal that you're trying to deliver the highest quality experience.
How do you conduct a content audit?
Before we get into it, here's what you need to do first:
Go through your entire archive of content and put it into a spreadsheet – every page and every post. Check off and categorize each one according to one of four categories:
1) Keep (good content that will stay on your site)
2) Improve (it's on-brand, but needs updating)
3) Consolidate (for example, short content on a similar subject can be combined into a single post)
4) Remove (delete because it's irrelevant or off-brand)
From there, use this step-by-step process for conducting the content audit:
Step #1: Edit and improve the content in the "Keep" and "Improve" categories. Consider creating lead magnets for higher traffic articles.
When analyzing this content, use the following criteria:
Is the formatting on point?
Are the images SEO-friendly?
Is the writing quality up to par?
Is it easy to scan and read?
Is the title optimized for search engines AND social media?
Are the affiliate links correct?
Are there enough internal links? Can older posts link to newer posts?
For posts that you update and consolidate, make sure to delete older comments that are no longer relevant. For not confusing the readers.
Step #2: Consolidate the shorter, similar blogs into new blog posts.
You'll probably have several groups of similar posts to consolidate. Once you consolidate them, you should:
1) Choose the most popular blog post of the consolidation grouping.
2) 301 redirect all of the other blog URLs of the consolidation group to the URL of the most popular blog.
(Note: A 301 redirect is a way to send users and search engines to a different URL than the one they originally requested. The redirect saves 90-99% of the link juice to the redirected page. Implementation of the 301 redirect depends on your web hosting – contact your host for how to do this.)
Step #3: Delete content from the "Remove" category.
Simply delete the content you no longer see fit for your site!
Now, the content audit isn't an easy process. But if you put in the work and actually do it, you can see some great results with your traffic numbers. Therefore we highly recommend giving it a shot.
9. Share Your Content the Right Way
In terms of how to get traffic to your website, social media is the next big key. You need to make sure you share your content the right way so that you get the highest increase in traffic.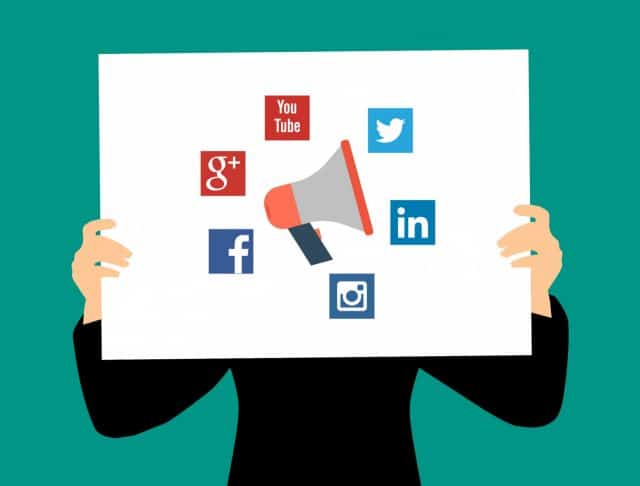 Here are some tips for sharing your content so that you get the most engagement, shares, and traffic:
Tip #1: Optimize for each platform
Social media posts appear differently on different platforms. You need to optimize your posts so that each can be eye-catching and shareable.
For example, for Facebook, a great post constitutes the following:
A high quality photo (like we talked about earlier)
Quality description (according to a study by TrackMaven, posts with 80+ words get 2X as much engagement
A compelling link description underneath the photo
Do your research and learn how to optimize your posts for the other social media platforms as well. That way you can get a higher amount of shares, engagement, and traffic.
Tip #2: Create a sharing schedule
How often are you sharing content on social media? That's where a sharing schedule comes into play. This schedule helps to keep you organized so that you're not over-sharing or under-sharing your content.
Your schedule should answer the following questions:
Which social messages are sent immediately after publishing content? For which platforms?
Which messages are sent the next day?
Which messages are sent in a month? Two months?
With a consistent schedule, you won't have to scramble every time you post new content. You'll know exactly which platforms to post on and when to post.
Tip #3: Don't be spammy
If a post doesn't pick up steam the first time you share it, don't try to keep reposting it the same way.
This is a spammy behavior and will turn your audience away if you keep doing it.
Instead, aim for a good mix of social media content – share blog posts and videos, as well as content from other influencers, and also share other interesting and value-adding statuses.
Tip #4: Add sharing buttons to your website
Sharing your content out the right way is important – an added bonus is if you can get your audience to share it straight from your website. To do that, you need some easy social sharing buttons.
There are plenty of free social media share buttons on WordPress. Select the one you like best and place the share buttons directly below your articles. Some good options are:
Tip #5: Post during peak hours
According to Hubspot, here are the best times to post on the biggest social media platforms:
(Note: Snapchat isn't listed here, but you should be posting throughout the day on that platform!)
Facebook: Weekends between 12:00 – 1:00 p.m.; Wednesdays between 3:00 – 4:00 p.m.; Thursdays and Fridays between 1:00 – 4:00 p.m.
Twitter: Mondays through Fridays between 12:00 – 3:00 p.m.; Wednesdays between 5:00 – 6:00 p.m.
LinkedIn: Tuesdays, Wednesdays, and Thursdays at: 7:30 – 8:30 a.m., 12:00 p.m., and 5:00 – 6:00 p.m.; Tuesdays between 10:00 – 11:00 a.m.
Pinterest: Evening hours every day and 2:00 – 4:00 p.m.; Fridays at 5:00 p.m.; Saturdays from 8:00 – 11:00 p.m.
Instagram: Anytime Monday through Thursday, except between 3:00 – 4:00 p.m.
Tip #6: Make it easy to highlight and share parts of your content
Have you ever read an article and then found a section of the article — a paragraph, a quote, or multimedia — that really resonated with you and that you felt had to be shared. Then you scrolled to the beginning of the article to find a share button or realized that there's no share button at all?
You can make sharing your content extremely easy by highlighting, or by making it easy to highlight and share, part of your content.
Some ideas:
Highlight important quotes or sentences in your article and use Click to Tweet to give people the option to tweet the highlighted section.
Use the Cool Image Share, Share This Image, and WP Easy Social Hover plugins to automatically introduce a share button whenever readers hover on images or multimedia on your site.
Use the Highlight and Share plugin to give people an option to share any part of your content they highlight on top social media sites.
Tip #7: Reshare old content on social media
How many times do you share a particular piece of content on social media? Once? Twice?
Here's the deal:
If you are not constantly resharing your content on social media, you are losing out on a lot of traffic and engagement. An analysis of over 100 million articles by Buzzsumo found out that constantly resharing old content on social media can boost engagement by up to 686%.
You can use the following apps and plugins to set up your articles to be constantly re-shared to your social media accounts:
10. Dominate With Quora
Dominating with Quora is one of the best ways to become an authority in your industry and increase your website traffic.
If you haven't used Quora yet, here's a quick synopsis of the platform from its founder, Adam D'Angelo:
"Quora connects you to everything you want to know about. Quora aims to be the easiest place to write new content and share content from the web. We organize people and their interests so you can find, collect and share the information most valuable to you."
The format is quite simple:
People ask questions. You post answers. And if you post good answers with relevant links back to your site, you can receive a big boost in traffic.
Here's how can you start dominating with Quora:
1) Open a Quora account. Go to Quora.com and create an account.
2) Create and optimize your bio. Your bio is what people see when they click your profile. Optimize it by adding a few sentences about yourself and your experience in your industry, as well as a link to your website.
Take a look at a screenshot of Oliver Emberton's Quora bio:

Emberton is one of Quora's top writers, and he was able to use Quora to grow his blog to millions of readers in its first year.
3) Select relevant categories. Quora offers thousands of categories for you to choose from. Choose carefully, because your Quora feed will be filled with questions based on these categories. Aim to add at least 10-15 relevant categories.
4) Search for great questions. This is the key. The better the question, the better the chance your answer will go viral and bring you thousands and thousands of visitors. What constitutes a great question? Look for the following:
Correct grammar
Nice formatting (i.e. bold, italics, etc. Not just a giant block of hard-to-read text)
Relevance to your industry
Is fairly new (doesn't have any great answers yet)
5) Post strong answers. You must follow up those great questions with strong answers of your own. Here's how you can write a strong Quora answer:
Use the first few lines to hook them in. Users can only see the first 3-4 lines in their feed, so you need to hook them from the beginning so they'll click on your answer.
Tell stories. Some of the best Quora answers contain personal stories of beating obstacles and figuring out problems
Use correct grammar and formatting. If your answer isn't scannable and easy to read, users probably won't bother reading it.
Use visuals. Most top answers on Quora tend to use visuals. The same rule on using visuals with your content applies on Quora.
Add relevant links back to your site. Throughout your answer, sprinkle a few relevant links back to your website. The more relevant they are to the question, the more clicks and traffic they will generate. You can also finish your answers with a link to your lead magnet, concluding with something like this: "Want to know more about how to start a business? Check out my free checklist with 10 steps for starting your first business!" and a link to the lead magnet (in this example, the checklist).
Take a look at Oliver Emberton's answer to a question, for example: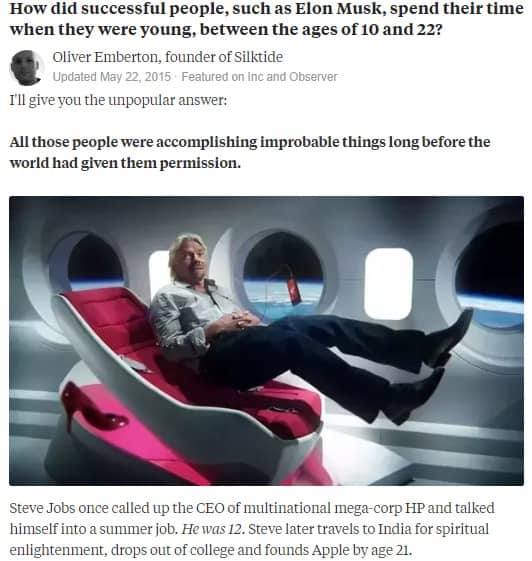 As you can see, Emberton did the following:
Used the first few lines to hook them in.
Told a story.
Used correct grammar and formatting.
Used a visual.
At the time of writing this, his answer has almost 600,000 views!
Used right, Quora can be a powerful traffic generator for your website. Unlike most social media, a viral Quora answer can generate steady traffic to your website for a year or more. Make sure not to overlook this platform!
11. Post and Promote on Reddit!
Reddit is another powerful, yet underused social media platform that can increase website traffic. If you can find where your audience hangs out on Reddit, and deliver the right content, you can generate tens of thousands of visits literally overnight.
(That's right – you don't have to hit the Reddit front page to make a big impact!)
How do you find your customers on Reddit and promote your content the right way?
Use this 2-step strategy:
Step #1: Find Your Relevant Subreddits
1) Once you go to Reddit.com, use the search box in the top right corner of the screen.
2) Search for a relevant keyword and hit "enter".
3) You'll find a list of subreddits related to the keyword. Skim through each one and subscribe to those you think are a good match.
4) Repeat this process for the most relevant keywords related to your business.
Got it? These will be your target subreddits. These are the places your audience hangs out on Reddit.
Step #2: Post and Add Value
Once you know your target subreddits, it's time to start posting.
(Note: before you post in a subreddit, make sure to look at the posting rules for that subreddit on the right sidebar.)
You should include a few elements in your posting strategy:
1) Answers questions and respond to comments in popular threads. This will build your reputation.
2) Post a link to one article per week in the most relevant subreddit (if you can get 100-200+ upvotes on the link, you can expect 2,000-3,000 visits depending on the subreddit)
3) Always focus on adding value. Balance your links with good advice so you don't appear spammy.
4) Mix it up. Don't just submit links to Reddit. Switch it up and add text versions of your blog posts or advice and add a link to your post at the end.
5) Post at the right time. Let's say you want to post in the r/Entrepreneur/ subreddit, but there's already a post in the #1 spot with 200 upvotes, and it was posted 4 hours ago. If you post at that time, you probably won't overtake that #1 spot, and you'll get less traffic. However, if you wait a day, check back, and see that the new #1 spot only has 12-15 upvotes, you'll have a golden opportunity. It will be much easier for you to hit the #1 spot and get hundreds of upvotes.
3. Do Content Outreach & Guest Posts
12. Use Republishing to Get Featured on Large Websites
Your website and social media are optimized, but you still need to get your content in front of new audiences.
One of the best ways to do that is to get your content republished on large publications. This is ideal because you won't have to spend hours writing tons of guest posts every month – and you can also get the link juice from large publications with high rankings.
Now, you may have heard the myth that republishing is bad for SEO. However, Matt Cutts, Google's former "Head of webspam" dispelled this myth. In reference to republishing content, he said, "I wouldn't stress about this unless the content that you have duplicated is spammy or keyword stuffing."
This view was further echoed by a Search Quality Senior Strategist at Google, Andrey Lipattsev, who blankly stated that there is no duplicate content penalty.
So, you're in the clear here.
As for how to get your content republished on larger publications, it's a simple process:
Step #1: Find large publications in your industry that republish content.
Large publications have huge content needs. If they allow republishing, and you have good, relevant content, you've got a good shot!
With a simple search through their "contribute," "write for us," or "guest posting" page, you can see if they allow republished content.
Find 5-10 large publications in your industry and start this process.
Here are a few publications that republish content to get you started:
Step #2: Choose relevant content for the publication
What type of tone, style, and content is the publication looking for? Which of your content pieces matches with the tone, style, and content?
If you don't have any content that matches up exactly, you can tweak it to make it a better fit.
Step #3: Pitch the publication
Your pitch is the key. It's best practice to submit an original piece of content first, so you get your foot in the door before pitching content from your site.
You should always be networking and trying to connect with influencers. The more influencers and connections you have, the easier it will be to get published with the larger publications.
As for the actual pitch, here's how to do it right:
Craft a strong subject line
Make sure to pitch the right editor
A reference to a personal connection (if possible)
A quick explanation of how your content will add value to their audience
A link to the content (or a Word doc)
Step #4: Prepare your content
Once your pitch is accepted, you need to prepare your content for republishing. Here's a process you can follow:
Review and follow the site's publishing guidelines
Aim to include 3-4 backlinks to your blog posts, as well as a bio with a link to a lead magnet (if you have one)
Change the title (so that Google doesn't get confused when ranking the posts)
With this strategy, you can get 3 to 4+ posts a month republished, without much extra work on your part. These can bring you a ton of traffic!
Step #5: Ensure the publication links back to the original article in the syndicated piece (VERY important)
There are right and wrong ways to get the maximum results from having your content syndicated:
Having your content syndicated with no link to your website/content = WRONG!
Having your content syndicated with a link to the homepage or another page instead of the original content = WRONG!
Having your content syndicated with a link to the original article on your website (preferably using the rel=canonical tag) = RIGHT!
In other words:
Whenever a publication wants to syndicate your content, ensure the syndicated content links to the original content on your website.
Here's Google's official statement to that effect:
"Syndicate carefully: If you syndicate your content on other sites, Google will always show the version we think is most appropriate for users in each given search, which may or may not be the version you'd prefer. However, it is helpful to ensure that each site on which your content is syndicated includes a link back to your original article. You can also ask those who use your syndicated material to use the noindex meta tag to prevent search engines from indexing their version of the content."
Since authoritative publications tend to rank better than the average site, if an authoritative publication syndicates your content and does not link bank to the original content, Google might assume the authoritative publication owns the content and rank its version higher while yours is nowhere to be found.
13. Get More Guest Posts With This Outreach Strategy
It's nice to get your content republished, but you should still write 2 to 3 guest posts a month (or more, if possible). Guest posting helps improve your SEO rank, and it also introduces your content to new audiences.
Now, when it comes to guest posting, the outreach email is very important. We have an outreach strategy that works well, and we recommend you try it out.
Here's the basic format:
1) Introduce yourself and reference relevant social proof that establishes your authority in their niche — this could be awards, media features, relevant content publications, etc.
2) Explain that you're reaching out because you're interested in writing a guest post for them.
3) Include 2 or more relevant content ideas (or one really strong content idea) and a basic outline/summary of the idea. If possible, back up this idea with research.
4) Close it by letting them know that you are anticipating their response.
Here's an example of an outreach email I used to get on Adweek:

Here's another example of an outreach email I used to get on Business Insider:

4. Create a System that Allows You to Get Recurring Traffic
14. Start Building an Email list
An article on how to get traffic is incomplete without talking about email marketing. Whether it is in terms of quantity of traffic or quality of traffic, email often outperforms other sources. The following stats prove it:
According to the Direct Marketing Association, for every $1 you spend on email marketing you can expect a ROI of $44.
According to a Monetate study of over 500 million shopping experiences, email traffic outperformed both search and social traffic COMBINED when it comes to traffic conversion: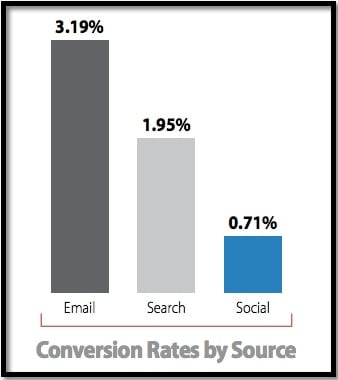 When it comes to pageviews, email traffic ties with search and beats social traffic: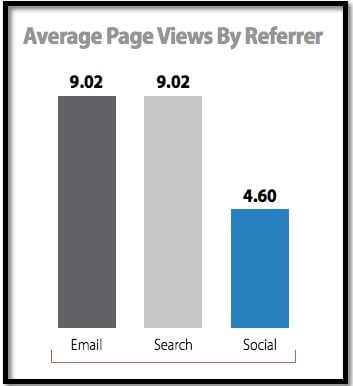 Another case study found that email traffic outperforms display advertising, radio advertising, social media marketing, and event marketing COMBINED when it comes to conversions.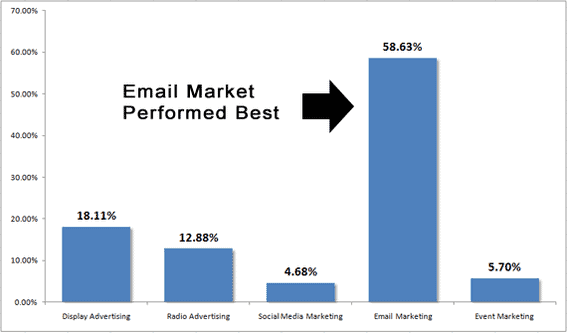 In other words, not only is email the king of quantity traffic but it can also drive some serious quality traffic.
Here are some of the most effective ways to build your email list for free:
Tip #1: Offer a sign-up incentive to get people to join your email list. It is not enough to simply tell them to "join your newsletter" or "sign up." Offer them something in exchange for their email address.
Rich Brooks of Flyte Media explains that he boosted sign-ups to his email ist by 5,000% (yes, you read that right!) when he began to offer an incentive to subscribers compared to simply asking them to "Join Our Mailing List."
Tip #2: Use a "Welcome Mat" or "Full-Screen Takeover" to woo new visitors to subscribe: You've probably come across an overlay opt-in form that takes over a website/blog the first time you visit it. It looks something like this: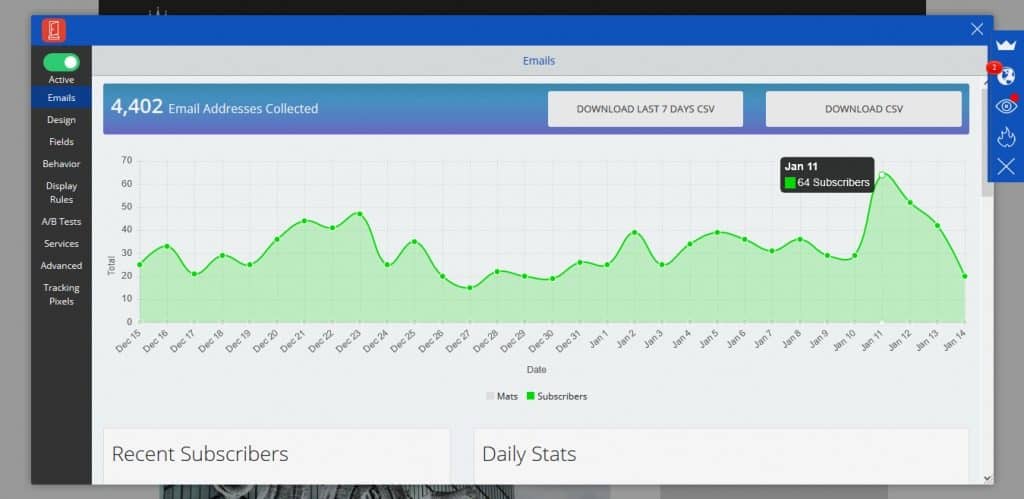 Now, most people believe it is intrusive. Others have reported great conversions with it. For the founder of Writers in Charge, Bamidele Onibalusi, introducing a Welcome Mat boosted subscriptions to his email list by an extra 1,000+ subscribers monthly:
Tip #3: Use content upgrades. Brian Dean is undoubtedly one of the smartest marketers alive. While that is a bold statement, very few marketers can boost their conversions by 785% in a single day.
Brian Dean did it.
You can do it, too.
How?
By using content upgrades:
A content upgrade is an incentive designed to complement an article. It can be a resource (such as a worksheet, a spreadsheet, an app, or some other resource). It is integral to the article it is featured in, and as a result, people are more compelled to get it. In exchange they give you their email address.
Tip #4: Use "Expanded Guest Posts" to drive extra subscribers. We already discussed guest blogging earlier in this article, even giving you a proven step-by-step process and a template that has helped us get published on some of the biggest blogs and publications in the world.
We also just discussed the concept of content upgrades and how Brian was able to boost subscriptions by 785% simply by using content upgrades.
Now:
Imagine the results you can get when you combine the power of content upgrades and guest posts. This results in what is called the "Expanded Guest Post," a concept popularized by Bryan Harris who reports getting over 500 subscribers for every expanded guest post.
An Expanded Guest Post is a guest post that contains a content upgrade aimed at getting people to join your email list. It can be very effective for boosting your email subscriptions.
Tip #5: Run an email-boosting giveaway. When it comes to free traffic, nothing beats viral traffic. A great case study is Josh Earl.
In order to boost his email subscriptions, Earl decided to run a giveaway. The giveaway lasted for 11 days.
At the beginning of the giveaway, Earl had 5,500 email subscribers. By the time the giveaway ended, he had gotten 187,991 subscribers. By running a free giveaway, he was able to grow his email list by 3,418% in just 11 days.
His giveaway went so viral that at a point he had 510 people live on his site: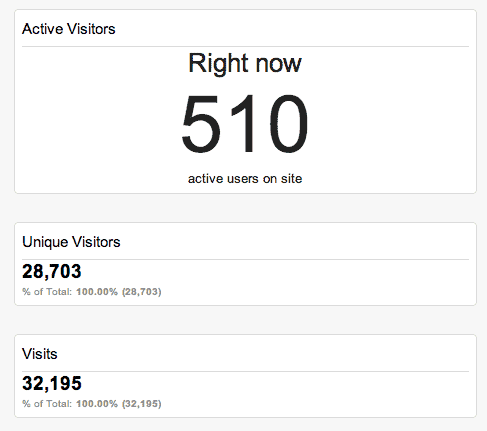 Here are the steps he followed:
He started by finding an offer that resonated with and is relevant to his audience. In his case, his blog was dedicated to teaching people how to use a software called "Sublime Text." He simply offered a license to the software for the giveaway. By doing this, not only did he increase the chances of success of his giveaway since his incentive was relevant, but he also ensured the quality of subscribers since they were actually people interested in his content. It's easy to give people an iPad or an iPhone, but how relevant will they be to you at the end of the day?
He incentivized people to spread the word about his giveaway. The more people shared and promoted the giveaway, the more points they earned to increase their chances of winning.
He was active in promoting his giveaway. He didn't just rely on his audience, but he took active steps towards promoting his giveaway.
In terms of the technicality of setting up a giveaway (ensuring people's effort towards promoting the giveaway and referring others is effectively tracked), Earl used the Kingsumo Giveaways app.
15. Setup an Email Follow Up Sequence to Ensure Consistent Recurring Traffic
We just finished discussing how to build an email list, but you only really get traffic when you get your email subscribers to read your blog and click your links.
Many people only send an email to subscribers when they have something to say. This is a BIG mistake. And they are losing out on recurring traffic.
Once you have an email list, the next step is to make sure you set up a follow up/autoresponder sequence with links to your blog posts, websites, and products. This way, new subscribers will keep being introduced to your content (and you'll keep getting traffic as your email list grows) no matter when they join your newsletter.
Practically every decent email service provider today comes with the ability to set up a follow up/autoresponder feature.
16. Start Building a Push-Notifications List
You can also significantly boost your traffic by building a "push-notification list." While many are familiar with the email list, very few people are familiar with the push-notification list. It can be powerfully effective, though.
Here's a screenshot showing push-notifications subscribers to a site with an average of 2,000 daily visits. In a period of two years, this site accumulated over 25,000 active push-subscribers: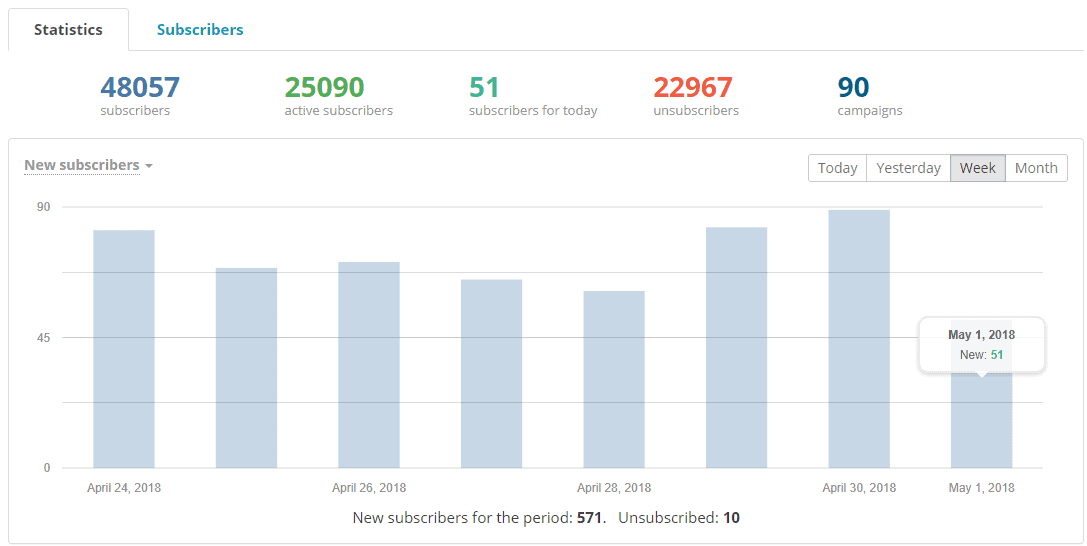 Depending on the message, a push-notification can result in a click-through rate of 6%:

Or a click-through rate of 10%:

Or more…
Regardless, push-notifications will generally result in more clicks than an email list.
If you have your push-message delivered to 10,000 people and are able to get a 10% click-through rate, that's 1,000 people. Now, imagine being able to automatically get that many people to read each of your articles as soon as they go live.
Here are the steps you can take to set up your own push-notification:
Create an account with a push-notification service provider. SendPulse will let you host unlimited push-subscribers for free.
Offer a freebie in exchange for people allowing you to send them push-notifications (very few people do this, and it has been found to result in a boost in push-notifications subscribers).
Once you've set up your push-list, integrate the code given by your push-notification service provider into your site. Once correctly integrated, whenever people visit your site a small pop-up like the one below will appear asking them to allow you to send them push-messages:

Once they click "Allow," they will be added to your "push-list."
From your push-list, you can send them push-messages with a link to any site you want or configure your blog feed so that new posts are automatically sent to push-subscribers.
5. Repackage and Repurpose Your Content
17. Package and Repurpose Your Content into Different Bits
Statistics generally agree that the more content you create, the more results you can expect from your content marketing efforts.
In other words, when it comes to the content marketing game, quality isn't enough. You need quantity, too.
Even more:
In psychology, there's a principle called the mere-exposure effect, or the familiarity principle. In essence, it means: the more people see your offer/message, the more they are likely to take notice and respond to it.
Keeping this in mind:
Imagine how much more traffic you can get if you can take a single piece of content and turn it into 5, 10, or more pieces of content.
Some impressive case studies that show the power of repurposing content:
Copyblogger took a single blog post, turned it into a slide presentation, and uploaded it to Slideshare. It resulted in over 38,000 views.
Ben Hardy repurposed and reposted his blog posts on Medium. He then added a call-to-action to his Medium articles. Some of these articles went viral, helping him grow his blog to 20,000 subscribers in 6 months.
Internet Business Mastery decided to start turning their blog posts into audio content and uploading them to podcast sites. These audio posts resulted in up to 100% more downloads than their podcasts.
While these examples demonstrate the power of repurposing content, the big question is: How do you repurpose your content?
Here are some ideas:
Turn a blog post into an infographic.
Create images to be shared on social media sites and image sharing sites from blog posts.
Create slide presentations from blog posts.
Extract tweets and Facebook status posts to be shared regularly from blog posts.
Take excerpts from blog posts and use them as responses to questions on sites like Quora and Reddit.
Turn blog posts into newsletters to be sent to your email list.
Turn your blog posts into a video.
Turn your blog posts into audio form and upload them as a podcast.
Make minor edits to your blog posts and post them on sites like LinkedIn and Medium that syndicate content.
18. Distribute Your Repurposed Content to the Right Channels
Repurposed content won't be successful on its own. Instead, its success hinges on distribution.
Once you've repurposed your content, below are sites you can distribute them to in order to boost your reach and traffic:
Slide Presentations
Audio/Podcasts
Images
Syndicated Posts
LinkedIn Pulse
Facebook Notes
Social Media
Twitter
Facebook
LinkedIn
Infographics
That's it! That's all it takes to get more traffic.
You no longer have to wonder about how to increase website traffic.
If you take action and use this proven system, you will get more traffic to your website – and that traffic will stick around for the long haul.
To recap, here is the three-step system:
Step #1: Optimize Your Website Content
Step #2: Crush It With Social Media
Step #3: Master Content Outreach
Step #4: Create a System that Allows You to Get Recurring Traffic at Will
Step #5: Use Content Repurposing and Distribution to Turbocharge Your Traffic
Are you interested in getting your visitors back to your website? Build an email list! Here are a couple of well-known email marketing software that I recommend using.
You now have all the action steps. Start putting this system to work and take your website to the next level!
Do you have questions, ideas? What system works for you? Leave a comment below and let's discuss!