WordPress and Wix are two of the most popular website building tools out there.
If you need a state-of-the-art website that you can create yourself without losing your shirt in the process, use either of them.
The question is, what are the strengths and weaknesses of Wix vs WordPress? Is either of them better than the other?
The main differences and similarities between WordPress and Wix
The main similarity between WordPress and Wix is that both are online, fully-featured and self-contained tools. However, WordPress is a software package that needs to be installed on a web server before it can be used.
If you want to use Wix, all you have to do is visit their respective websites, sign up for an account, and you will immediately be able to start building your website using Wix's online builder interface.
WordPress is a bit more complicated. You can't build a website with it right away. You need to get access to a web server and a domain name first. Then you will have to install WordPress on that server. After establishing the server and your domain name, you can start customizing your website, picking a design (theme) and/or installing new functionalities via plugins.
With the core differences covered, let's now summarize the similarities between WordPress vs Wix briefly:
They are both perfectly capable of being the engine that runs your website under the hood.
They both give you access to easy-to-use content management features. It means that you can edit your texts easily, arrange your pages, menus, adjust website graphics, publish images, embed videos, and more.
They both give you access to design adjustments and nice (modern) website design templates/themes. You can also tweak those designs easily to make them suit your needs perfectly.
They both give you access to a range of different features and unique abilities, whether via built-in mechanisms (Wix) or plugins (WordPress).
They both make it possible for you to build and manage your own e-commerce store.
They are both optimized to be viewed on desktop and mobile devices.
They are both built with SEO (search engine optimization) tools. This means that they will help you rank in Google.
They both give you access to basic social media integration (share your content or products on various social media networks).
They both give you access to website traffic stats.
As you can see – it's something I want to emphasize – neither of the platforms is lacking in any significant area. For the most part, if you want to launch yourself a nice, optimized, modern, and great-looking website, you can do that with either WordPress or Wix.
The devil is in the details. Based on your specific needs and preferences, one of these tools might be much better for you than the other. Here are the details, tool by tool:
What is WordPress and why should you use it?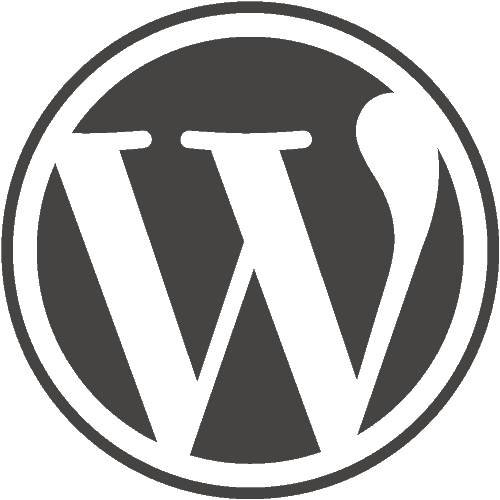 The basic metrics:
WordPress is an all-in-one packaged website software. Think of it this way: Similarly to how MacOS or Windows runs your laptop, WordPress runs your website. It sits in the background and makes sure that you can easily configure your website, edit and publish your content.
WordPress can only be installed on a web server. The easiest way of getting access to a web server is buying web server space from a hosting company. The prices start at around $5 a month.
Depending on the hosting company you choose, you might have to install WordPress on the server yourself, or the hosting company might be able to do that for you. (The hosting company we always recommend gives you access to a 1-click WordPress install.)
After that, you will also need to install a WordPress theme and some plugins. This is how you obtain a custom design for your website and some additional functionality. There are thousands of themes and plugins available on the web, both free and paid.
To take a full advantage of what WordPress offers, some website building skills are required. The plugin and theme setup can get complicated at times. Depending on how much you want to adjust, you might even have to write custom code or build custom design elements. This is why you might have to consider hiring a designer or developer.
WordPress itself is completely free and an open source. Software-wise, you can get all the components you need to build your website for free. What isn't free, is your domain name and web hosting. The former is usually $10 a year, and the latter, as I mentioned above, usually starts at $5 a month. We'll discuss the costs a bit more in depth below.
WordPress is a state-of-the-art software. It has all the website management features you might need. It's currently being used by nearly 30% of the entire internet.
There's no support per se. While you get access to a dedicated WordPress community, there's no single entity that provides customer support by default. Remember that you can work with many WordPress support agencies for a fee.
The cost of WordPress
While WordPress itself is completely free, you need some additional components to build a fully functional website.
Adding all of the above together and we have around $70 a year to run your WordPress website (domain + hosting). If you want a premium theme, the cost grows to $110 or more.
Additional reading: WordPress.com vs WordPress.org
How easy is it to use WordPress?
There are two sides to WordPress' usability:
A) installing WordPress in the first place and create a bare-bones website,
B) managing the website later on.
A) As I mentioned above, getting started with WordPress can get difficult for beginners. The fact that you can't get everything in one place and that you need first to obtain a domain name and web hosting introduces some complexity to the whole process. Even though it can surely be intimidating, it's nothing you can't learn in an hour. For instance, check out this guide of ours.
After having the software installed, the next thing you need to do is pick a design – theme that you want to use on your website. There are thousands of themes available. If you're lucky, you'll find something you really like. The difficulty in setting up a specific theme depends on that theme. There's no set-in-stone rule, but in general – it's relatively easy to handle.
Here's how you install new themes: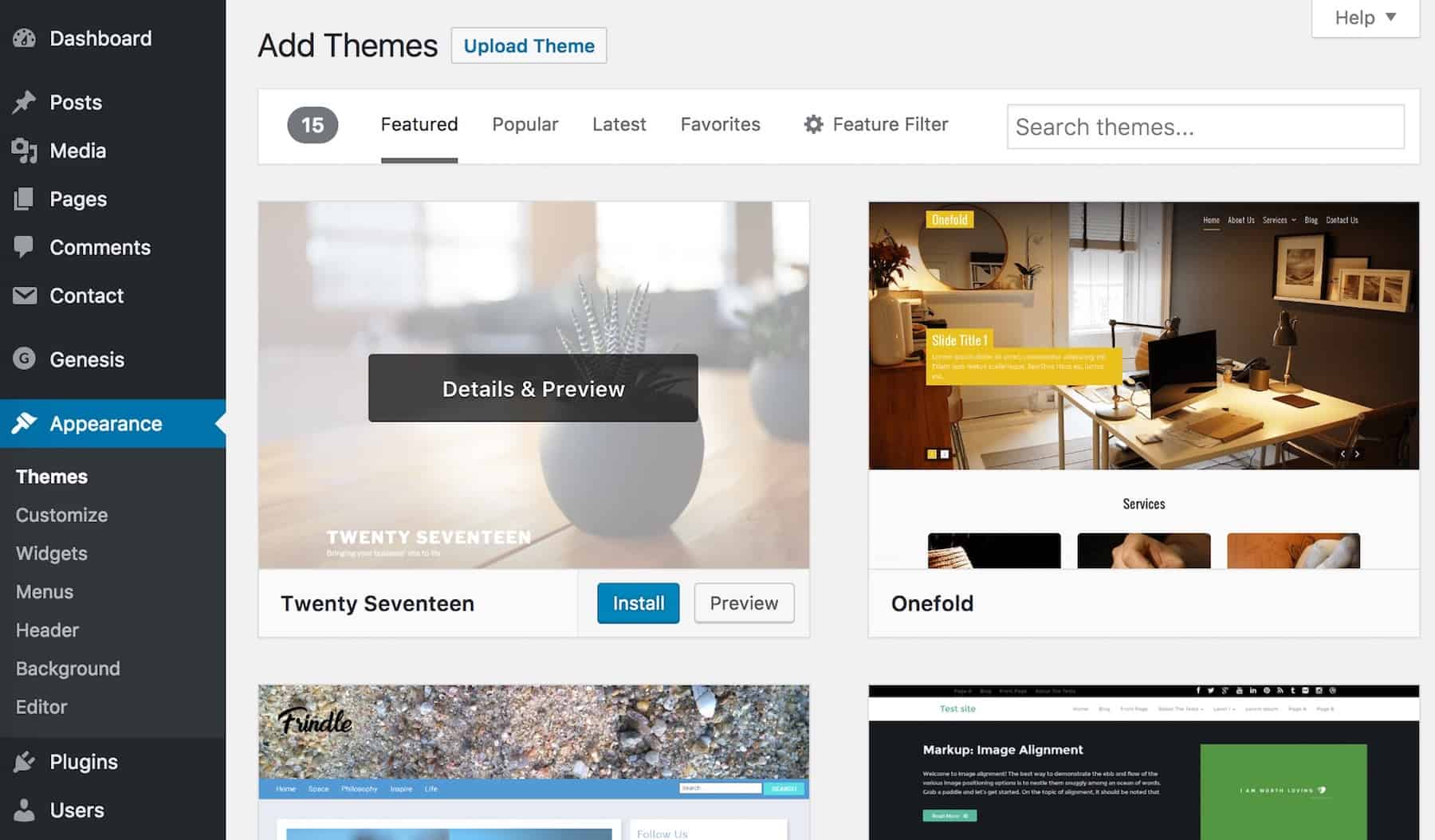 Example theme settings panel: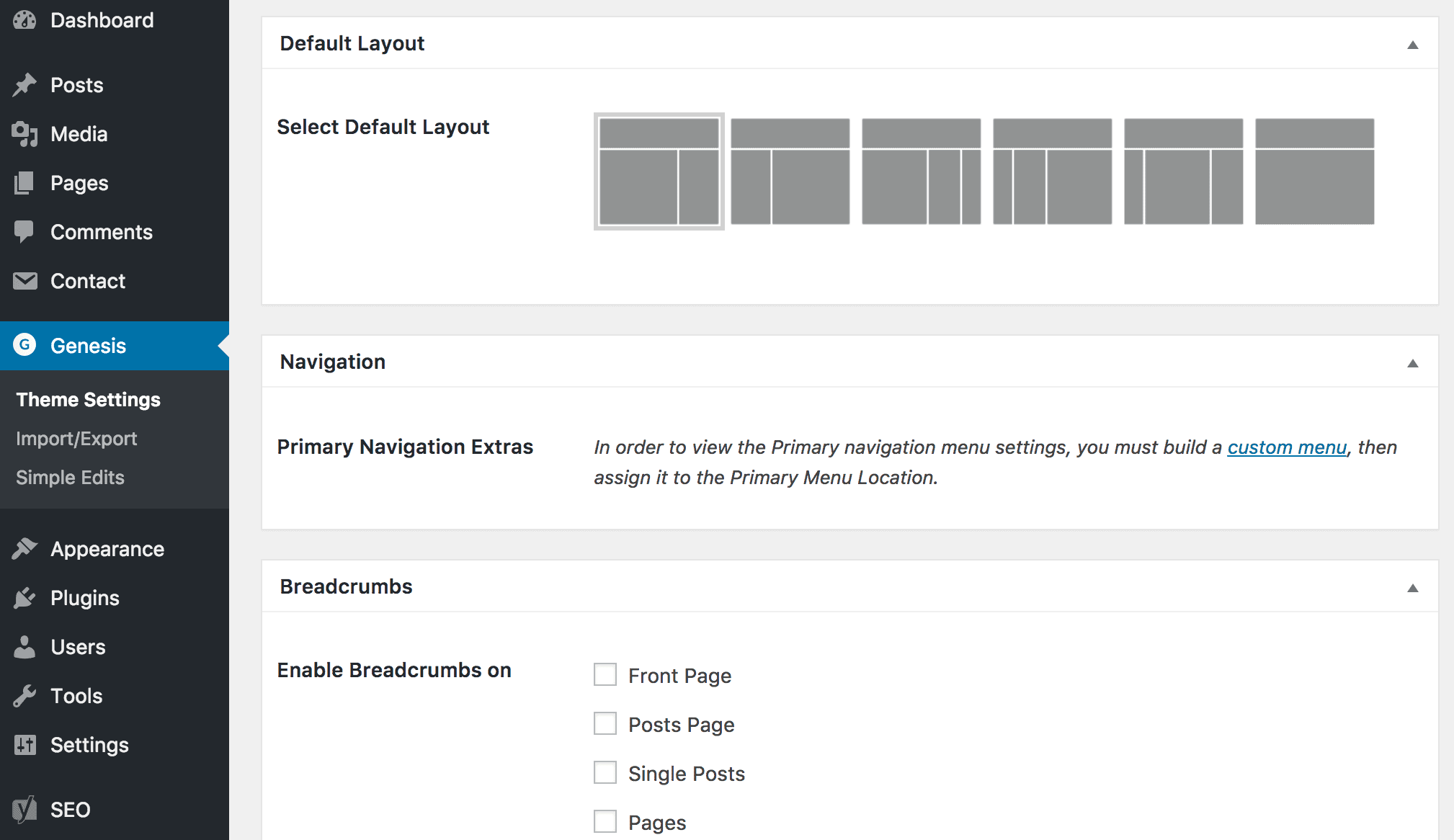 B) Managing your website is more than easy. WordPress is incredibly well-designed when it comes to its user panel and the way it handles creating, tweaking, and publishing content. After all, WordPress was created as a blogging platform – no wonder it's good at taking care of the content.
Here's what the main WordPress dashboard looks like: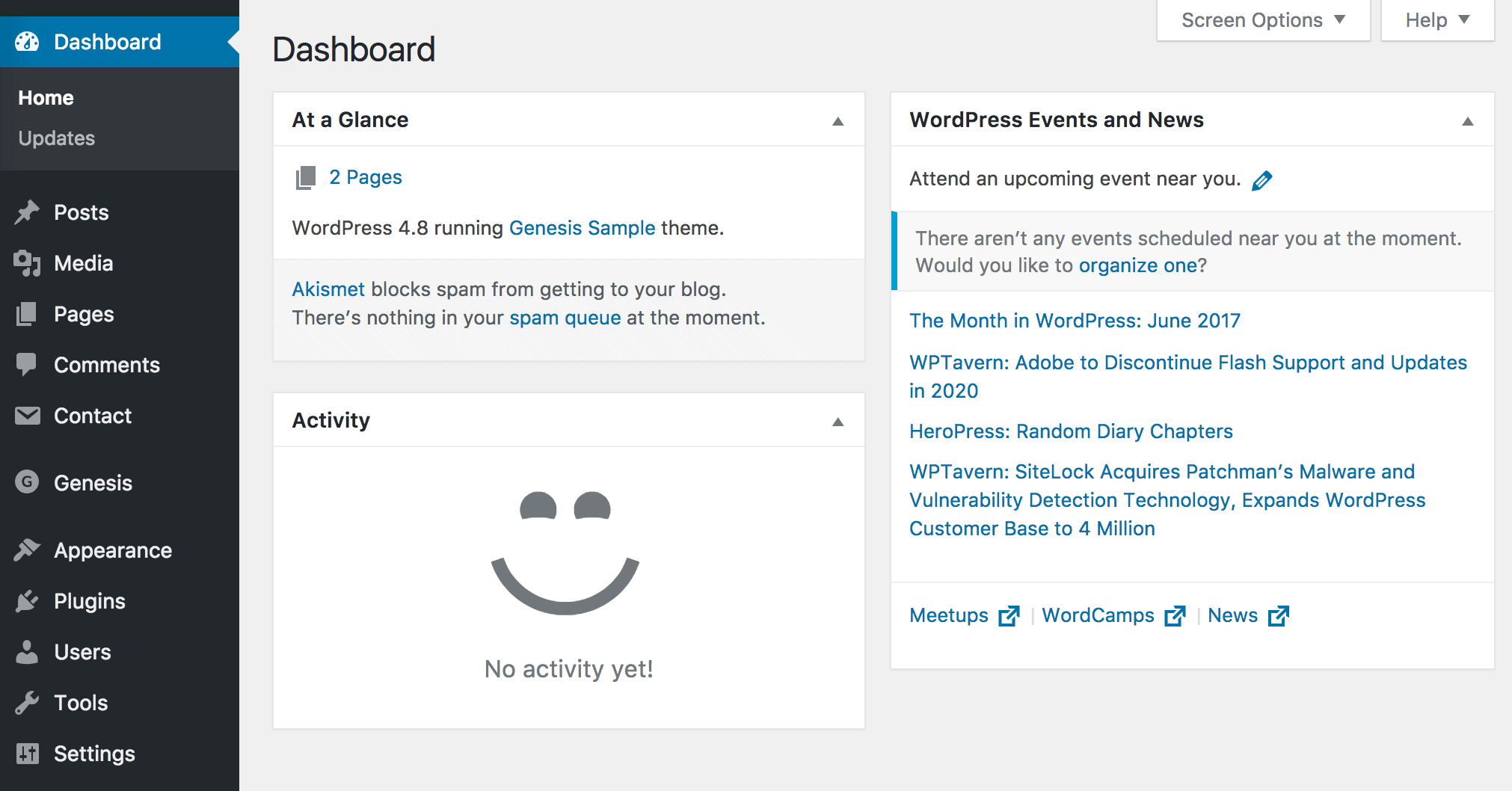 Here's what the content editing screen looks like in WordPress: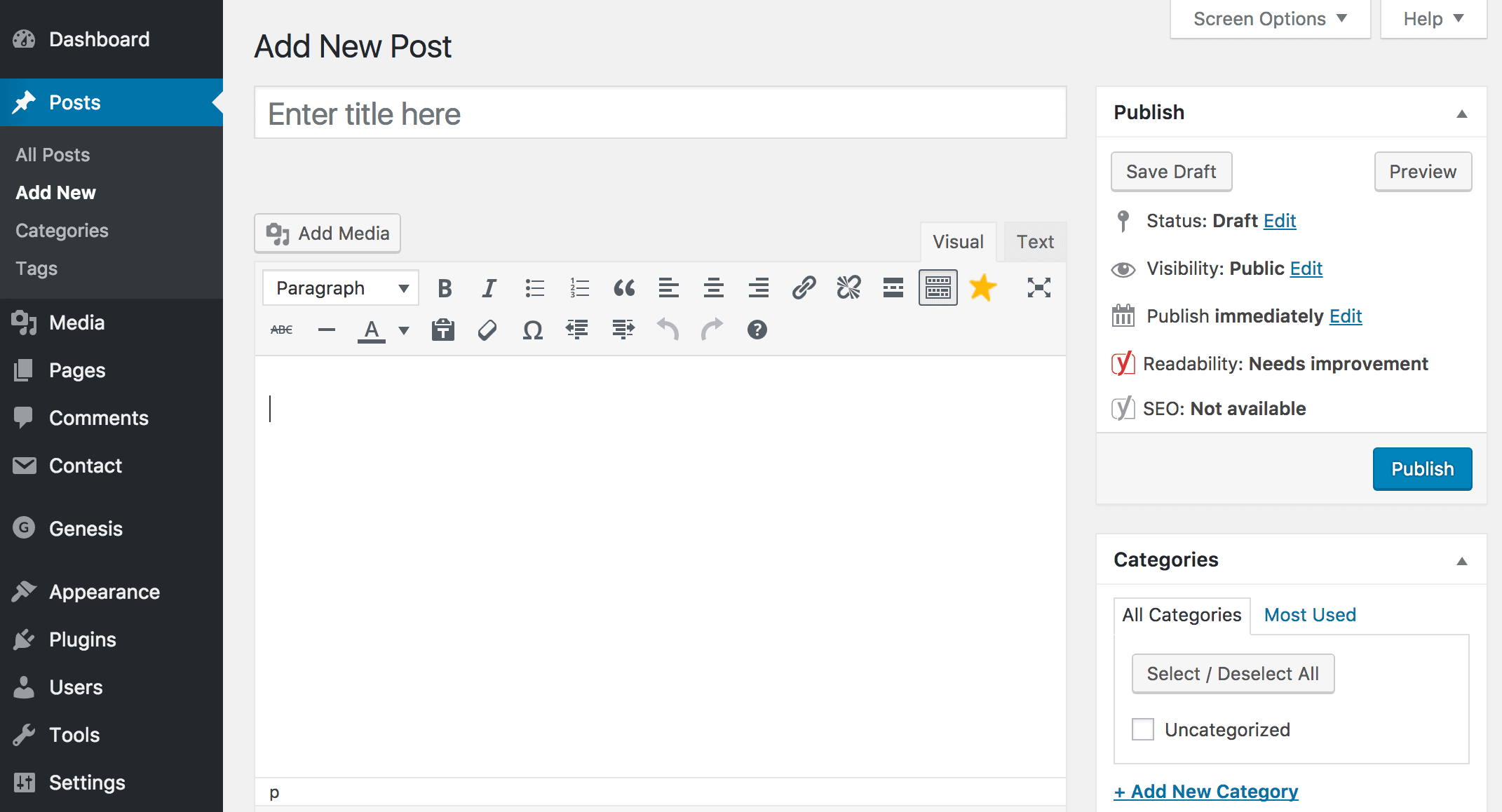 How flexible is WordPress?
WordPress is more flexible than Wix.
Being an open source means that anyone can build a plugin or a theme that will extend the platform's native functionality. Many people do that.
For example, the official directory of plugins at WordPress.org lists more than 51,000 plugins at the time of writing. Here's a list of recommended WordPress plugins by WebsiteSetup.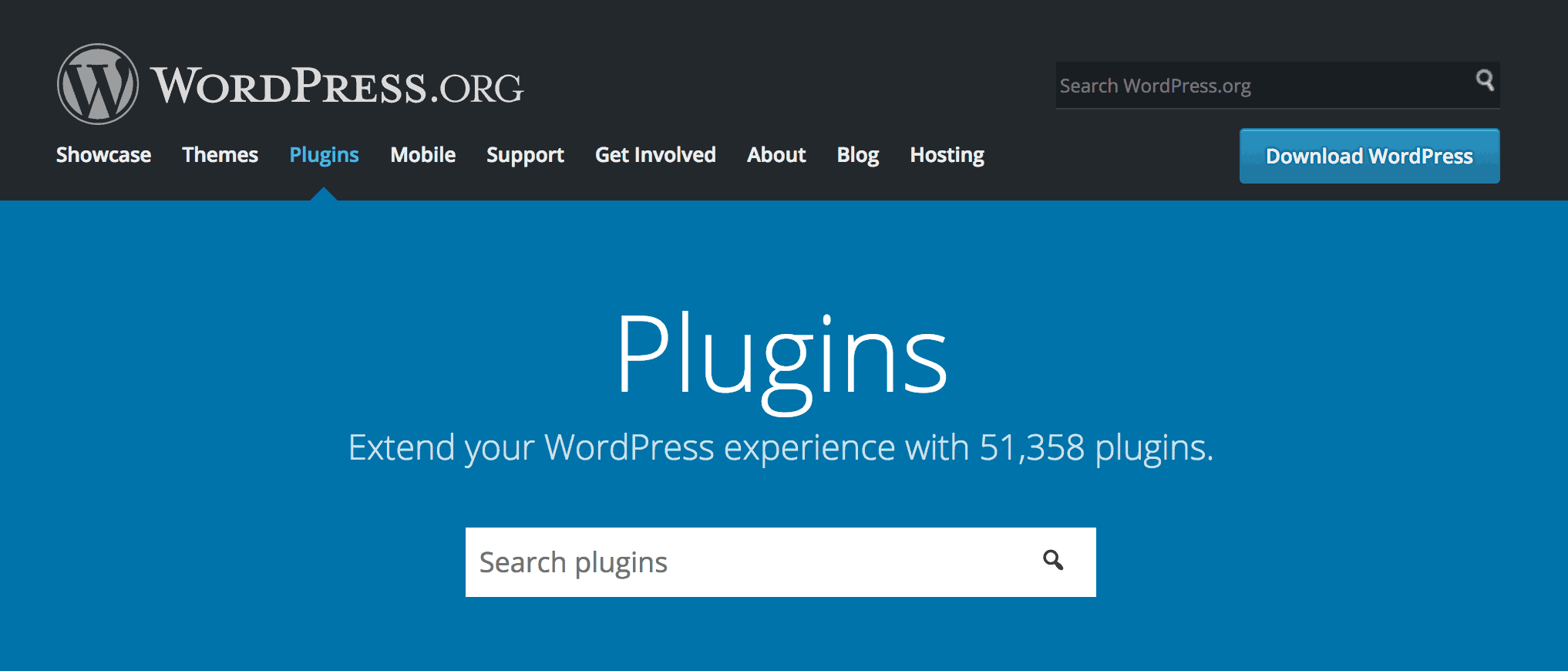 What this simply means is that if you need any feature at all, there's a high likelihood that someone's already built a plugin that makes it available. And what's more, that plugin is probably free.
WordPress is also the most popular tool on this list – with nearly 30% of all websites using WordPress – which is perhaps the main evidence of its versatility. Well-known brands like BBC or Time, famous artists like Beyonce or The Rolling Stones all use WordPress. Online stores, blogs, magazine websites, portfolios, membership websites, business-card sites – you name it – WordPress can run everything. And I do mean everything.
When should you use WordPress?
Use WordPress if you want to build your website on a budget. Even though you have to pay for the domain name and hosting, WordPress is still the most affordable solution on the list.
Use WordPress if things like "servers" and "domains" and "software" don't seem scary to you and if you're willing to have a peek into some source code every once in a while.
Use WordPress if you want to have full control of your website – this includes not having to deal with anyone limiting the way you manage your website, the designs you use, or the features you have on your website.
Use WordPress if not having access to a dedicated customer support isn't a problem for you. Note that you still get customer support with your web host, but they probably won't be able to help you outside of hosting-related issues.
What is Wix and why should you use it?

The basics:
Wix is a one-stop, fully-featured and self-contained website building tool. It lets you build a fully-operational website or e-commerce store from scratch. It not only acts as the operating system of your website – like WordPress – but also as the web server that houses the software.
No third-party web servers are required. You get it all in one place – Wix.com. If you don't want to pay for a custom domain name, you also get a free subdomain that you can use. This will look like this:your-username.wix.com
Wix works out of the box and lets you start building your website right after you sign up for a Wix.com account. You won't have to deal with the technical setup.
Gives you access to more than 500 website designs. They can all be enabled with one click. There's also the Wix App Market that offers add-ons that let you expand on your website's default functionality. Many of them are free, but there are some paid options as well – particularly for online store modules or form builders.
There are no coding or website development skills required to use Wix.
Wix offers a free plan, but it has limitations. There are also paid plans, spanning from $5 to $25 a month. More on the pricing below.
Wix gives you the complete package needed to launch a functional website or online store. I really do mean complete package. There's nothing that you need to get or install on top of what you get at Wix.com. It's also very popular, with more than 100 million people using it already.
There's a 24/7 support. It means that whatever problem you might have, the Wix.com guys will solve it for you.
The cost of Wix
Wix can be used entirely for free,  with limitations. If you get the Wix free, you get:
Free subdomain for your website, and an address following this template:your-username.wix.com/sitename/page-url
Free hosting plan. You get 500 MB of storage space and 500 MB of bandwidth monthly. This is not much but should be okay to get you started.
Wix's branding is on your site. All free sites display Wix's logo somewhere.
Access to the Wix App Market.
Access to the Wix Help Center.
If you have a small budget to spare, these are the plans: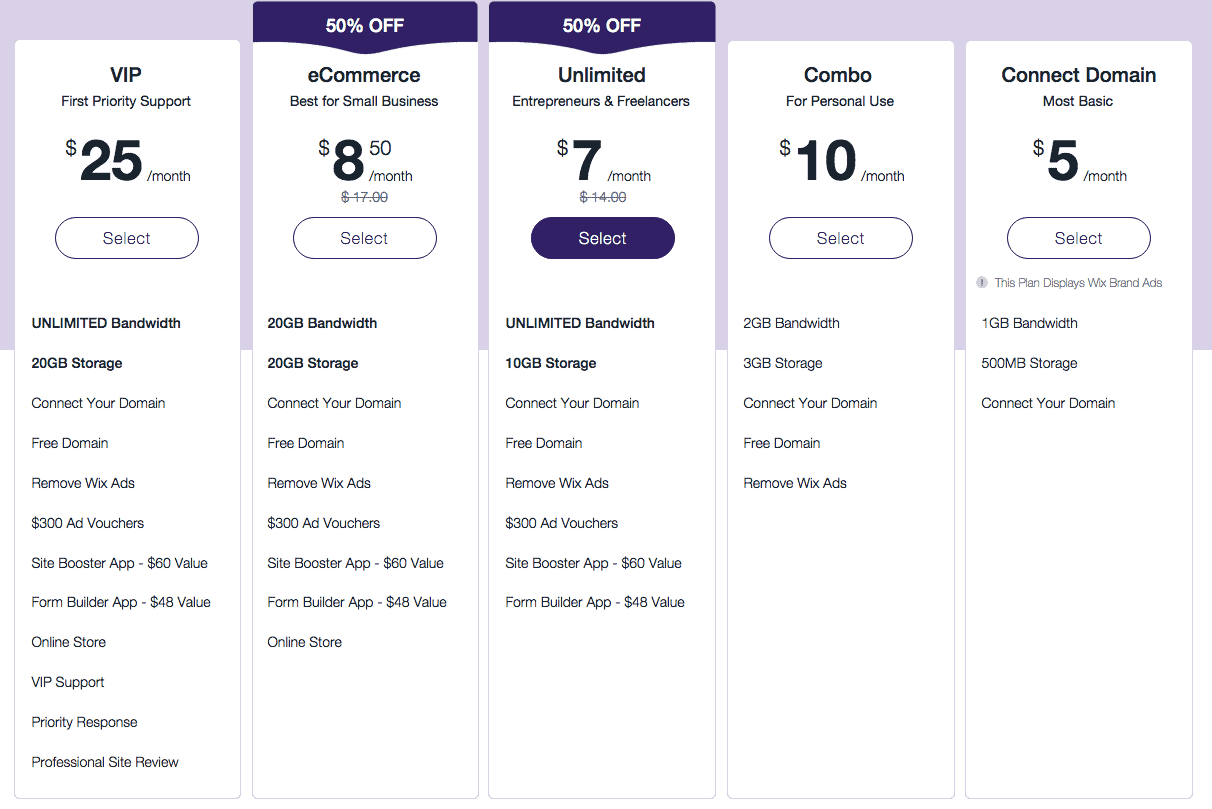 The first option on the right – Connect Domain – only allows you to use a custom domain name instead of the free subdomain.
The most sensible option if you want to build a business website is the one labeled Unlimited (at $14 a month normally, or $7 a month if you're lucky and get the 50% discount). This plan gives you unlimited bandwidth, removes Wix branding/ads, and lets you connect a custom domain name.
About that custom domain name – if you sign up to one of Wix's premium plans, you get your domain name for free for the first year. After that, the domain is going to cost you around $15 annually. That being said, you can still get your domain from elsewhere and hook it up to Wix if you want to – meaning that you can use a domain that you already own.
If you manage to get the $7 discounted plan, this makes it $84 for the first year. Starting from your second year, you also need to factor in the domain name, which grows your bill to $99 annually.
If you get the normal $14 plan, this makes your first-year bill $168 and the second-year bill $183.
The prices may vary depending on Wix's updates on packages.
How easy it is to use Wix?
From the user's point of view, the "Wix experience" is very friendly and easy to grasp.
In comparison, when dealing with WordPress, your experience is somewhat separated into two different aspects. First, you need to handle the installation of the platform itself. Only then can you start working on customizing your website and publishing content. With Wix, everything is in one place, which makes it a lot easier.
After you sign up, Wix is going to ask you about the purpose of your website.
This is meant to help you get started with the most optimized design and set of features. For instance, if you want to build a photography portfolio, Wix will guide you through the options and show you only the designs that suit your needs the best.
Once you select a design, you get the access to the main site builder tool. It works with drag and drop – laying out website elements is very intuitive.
As you're working on your website, you can also install new apps from the Wix App Market, upload your media files (images, videos), or enable the e-commerce store module.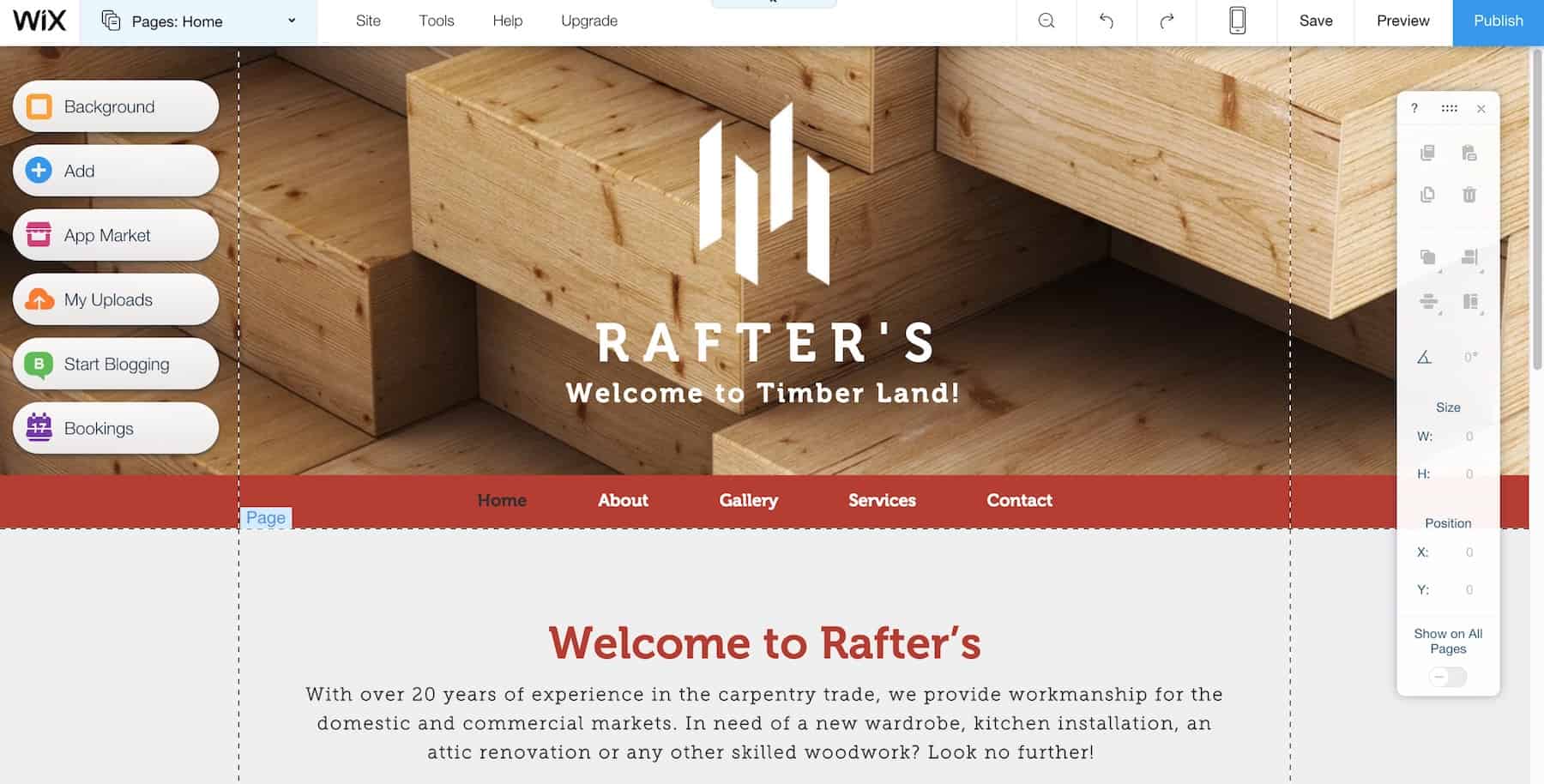 Interestingly, Wix also has its own module for running a blog – which gets into WordPress' main territory.
How flexible is Wix?
Even though you can get started with Wix for free, the platform isn't open source and it doesn't give you access to everything under the hood. In fact, you can only use Wix in the way that the authors intended it to be used.
You can't install new features or third-party themes on your own – something that's possible in WordPress. Basically, if something can't be found in the Wix user panel, it can't be done.
Wix has control of your website and in some extreme cases can get it offline if they feel that the website violates their terms of service in any way.
On the other hand, the ease of use when launching your website with Wix is truly impressive. There's a very little learning curve, no coding skills required, and basically, anyone can use it to build a website or an e-commerce store on their own.
When it comes to the types of websites you can build with Wix, the platform doesn't limit you in any significant way. Some of the categories to choose from when signing up for a Wix account include business, online store, photography, music, video, restaurant and foods, portfolio and CV, events, and much more.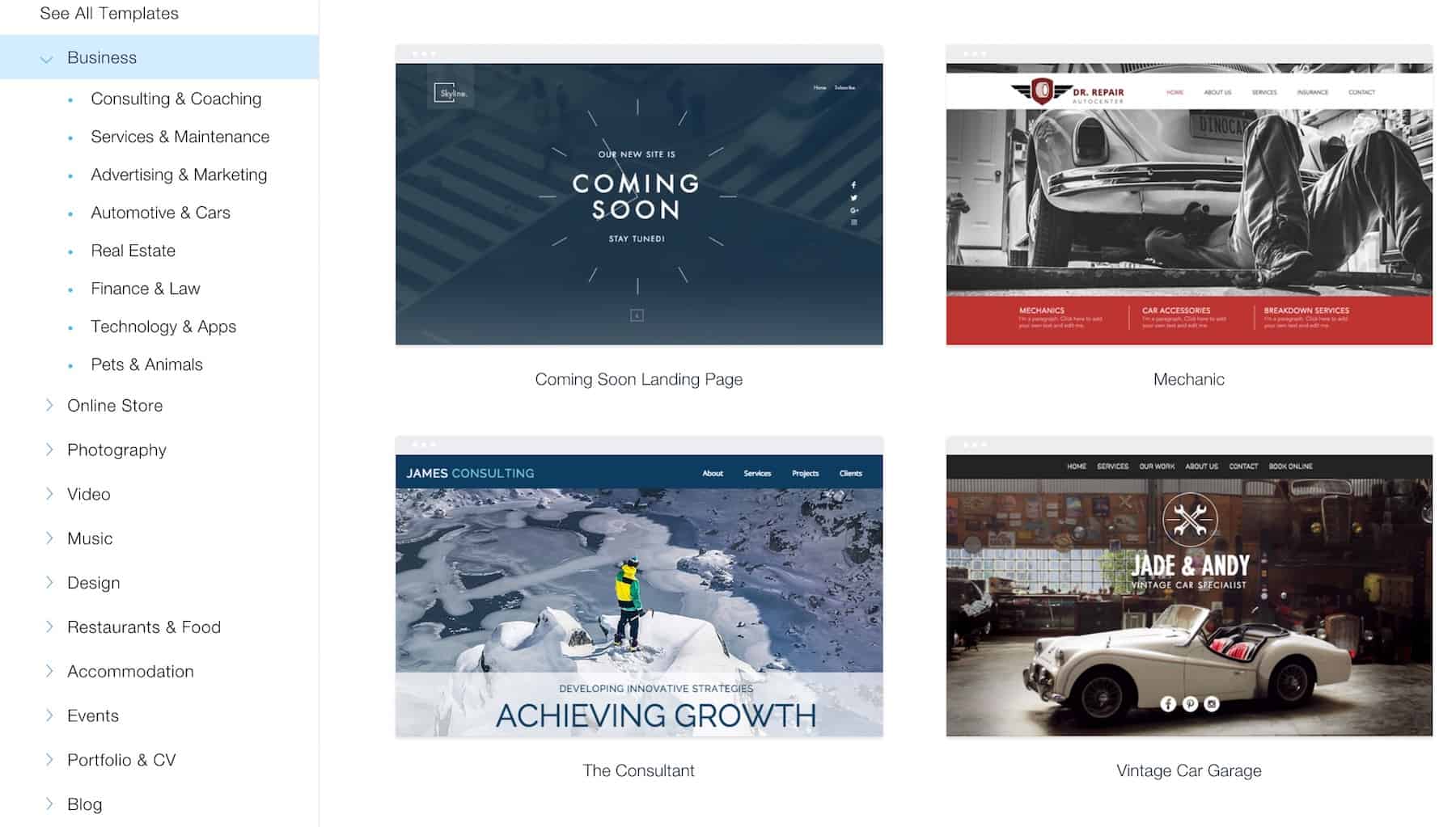 Check out Wix's own gallery of websites built with the platform to get a better idea of what people have created using Wix.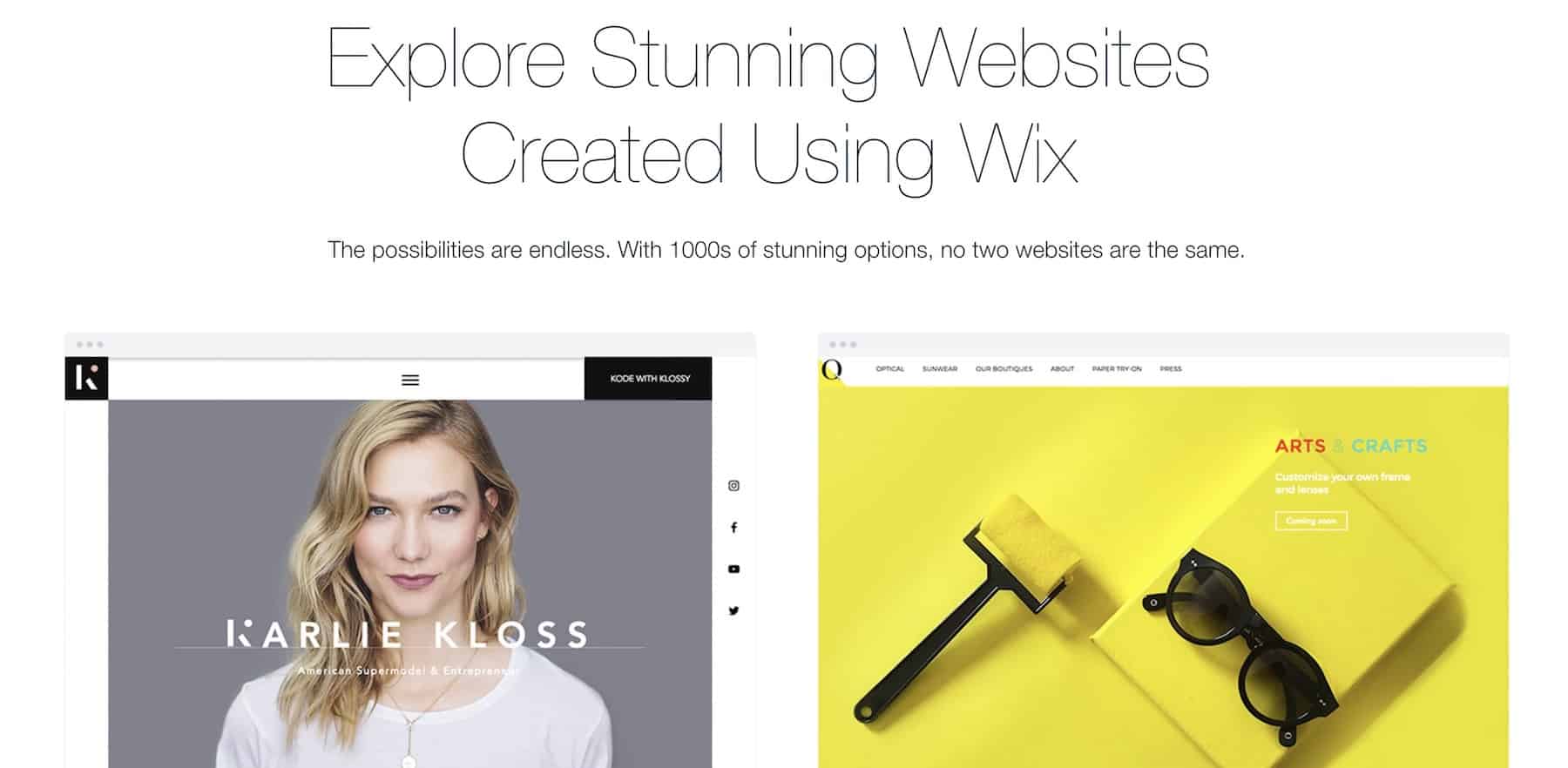 When should you use Wix?
Use Wix if you want to build a website for free. And especially if this is non-negotiable.
Use Wix if you want to build an e-commerce store easily, without having to deal with external plugins or difficult setups. Wix has an e-commerce module integrated right out the gate.
Use Wix if you're not website-savvy and you'd prefer not have to deal with servers, hosting, and domain names.
Use Wix if you're not interested in learning anything related to coding. You just want to have a website built now and want to do it yourself.
Use Wix if you don't mind not being in full control of your website (the issue mentioned above).
Use Wix if you want to have access to customer support that will be able to help you out in case of anything.
Final price comparison
We talked about the pricing when discussing WordPress and Wix individually. Perhaps we should summarize this – just to make everything easier to grasp, especially if you're on a budget. Here's how things play out:
WordPress:
Minimal: $70/year (domain and hosting cost)
Recommended: $110/year or more
Wix:
Minimal: Free, but very limited and comes with disturbing footer ads.
Recommended: $216 first year + 20$ to $70 every consecutive year.
Ultimate verdict: WordPress vs. Wix
For me, personally, WordPress and Wix come down to the following:
WordPress: More flexible, 100% free software (the domain and hosting costs are added), huge support and developers community.
Wix: Drag and drop website builder with higher cost and less flexibility.
If you see yourself as more of a WordPress person (like me), we have some handy guides on how to get started with it. Check them out:
If there's anything you'd like to ask in relation to WordPress vs Wix, feel free to use the comments section below.