TL; DR: OneHost Cloud is a hosting provider that leverages more than 12,000 virtual servers to help businesses scale securely. The host runs a mix of penetration testing servers, Debian, Ubuntu, and open-source development environments across its networks throughout Europe, Australia, and Asia. OneHost Cloud has also built a solid customer base around its managed servers and comprehensive web hosting services. And the company's most popular offering — cybersecurity testing servers running Kali Linux distribution — has propelled it into market-leading status in the space.
OneHost Cloud takes a more targeted approach than many other global web hosts by focusing on secure penetration testing and open-source development environments. And those services position it to take advantage of two areas of rich growth potential.
One analytics firm predicts the market value of penetration testing (also known as pentesting) to reach $3.2 billion by 2023, with a 27% compound annual growth rate (CAGR) during the forecast period. Another analyst forecasts the open-source services market value to eclipse $32 billion by 2023 — a 22% CAGR.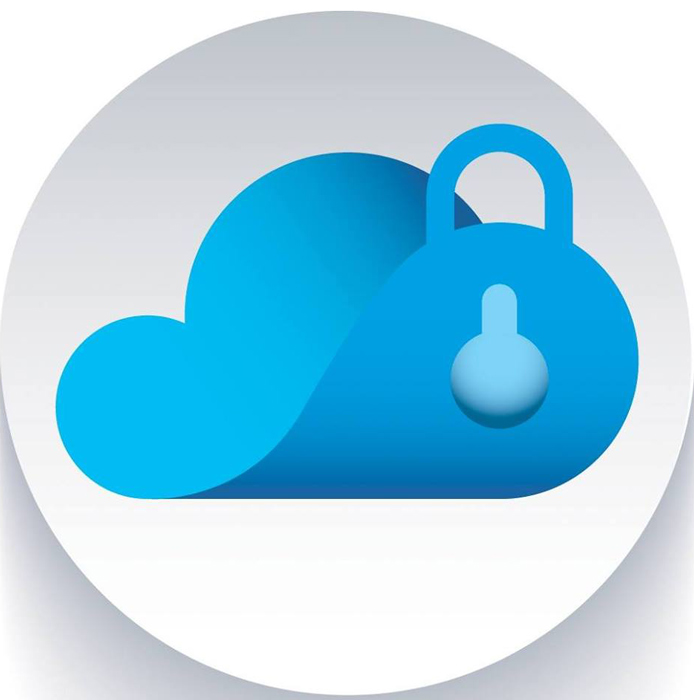 While OneHost Cloud is already in a position to capitalize on the commoditization of pentesting, Ben McGuire, the company's Founder and Head of Cyber Operations, still wants to build solutions for the long-term.
He said his company's philosophy is to put fundamental reliability first, and it rates 100% availability ahead of the rapid embrace of new technology trends.
Ben has also seen would-be contenders falter by grabbing at easy expansion opportunities too quickly.
"OneHost Cloud is constantly looking for solutions that other hosting providers either do not want to provide or are not up to the challenge of providing," Ben said.
OneHost Cloud takes a grounded approach to market differentiation and is wary of falling into a build-first mentality. That philosophy has helped the company become a leader in pentesting and open-source hosting and put it in a position to expand into new global markets.
OneHost Cloud understands that its customers need availability above all else — especially in the areas of code development, cybersecurity, and business hosting. That's why the company offers such a wide range of specialized products, including VPS, cPanel, share, and managed hosting options, among other services.
And OneHost Cloud relies on customer demand to lead its direction.
"If our customers want it, and we see an opportunity, we will simply take the time to build a solution," Ben said.

OneHost Cloud also proactively addresses other factors that may impact its ability to provide robust services to its clients. For example, the availability of experienced personnel can have a limiting effect on any company's ambitions. A lack of qualified employees can lead to a stagnant customer base, and that is an issue Ben sees as a critical challenge for OneHost Cloud as it enters its next phase.
To keep up with customer demands, OneHost Cloud obtained $2.5 million in private capital investment and plans a worldwide expansion beyond its current locations in the U.K. and Australia. The host has also started to partner with international technology companies.
OneHost Cloud continues to recruit extra personnel to manage its growth and the new challenges that lie ahead. And its company culture rewards flexibility and those willing to learn.
Those workforce investments and the latest round of funding mark a significant step in OneHost Cloud's journey. The next phase will see the company turn what have been niche specialisms into a global-scale service operation, said Ben.
Penetration tests — also called pentests or ethical hacking — are authorized simulated cyberattacks on an organization's IT system. Companies use them to evaluate the security and resilience of their operations. The tests identify vulnerabilities and strengths and produce a full risk analysis, which allows organizations to fix a wide range of issues quickly.
OneHost Cloud shifted its focus to penetration testing two years ago, and Ben said the company is now the "go-to company for penetration test servers."
Ben — who has a background in cybersecurity — saw the niche as an opportunity that was rich with potential. Organizations of all sizes started to understand that vulnerability assessment was an increasingly important part of cyber defense strategies.
"We identified the fact that most IT personnel could not complete their pentest tasks remotely and on a high-speed network. So we created our Kali Linux VPS hosting platform to meet that need," Ben said. "We now have 8,173 virtual machines running Kali Linux deployed in our datacenter in France."
And the company's technology is always evolving to improve its penetration testing products. OneHost Cloud has even tested serverless computing and how its functions can benefit customers.
The company also builds custom environments that leverage its penetration testing products, including Kali Linux VPS Machines, Backbox, or Parrot OS. Clients can use various tools to test against vulnerable machines in their company's hosted environment.
"That will assist those in the cybersecurity arena to enhance their skills to protect corporate networks from attacks and vulnerabilities," Dan said.
OneHost Cloud strives to meet the needs of the technologists in its customer base. But the company doesn't obsess over IT for its own sake — or at least, not to the distraction of established businesses.
"We do not rely on the latest technologies to keep up with the norm in the hosting arena," Ben said.
The company would rather run no-frills hosting with minimal downtime than risk over-reaching its capabilities.
"We have a small team of people, 90% of whom have been with us since the start. Our staff is dedicated to providing hosting solutions that work, with zero downtime and high-performance computing. For example, our Shared Hosting (cPanel) has not been offline in more than two years."

However, the platform still needed to grow its workforce as demand increased for its services. And recruiting the right people for the job and the culture can be an arduous task.
"We want staff with the right drive and experience with new technologies, including Software-Defined Networking (SDN), Lua, a lightweight, high-level, multi-paradigm programming language designed primarily for embedded use in applications, Openstack, and VMWare."
OneHost Cloud plans to use its $2.5 million funding injection primarily for growing its team. Other objectives include strengthening its technology infrastructure, adding new customer service features, and setting up new offices — possibly in Canada, Poland, and Singapore.
Since 2017, OneHost Cloud has provided Kali Linux virtual machines to hundreds of cybersecurity vendors and penetration test professionals. Pentesting is a rapidly expanding market, with steady projected growth over the next few years.
Many organizations want to make the practice part of their routine cybersecurity due to the rise in threats and the need to comply with new regulatory requirements around data protection.
And OneHost Cloud continues to meet the needs of open-source developers that are serving another booming market. The company's continued success in this diversified market will help the company maintain focus, as the nature of open-source testing means continually evaluating decisions on which tools to support.
Ben has patiently led the company into a market-leading position by establishing credentials in two of the hottest hosting sectors. And he accomplished that with a steadfast focus on quality rather than chasing trends. And he said he knows that continued success depends on multiple factors — including innovation and service quality.
And the recent funding OneHost Cloud secured will finance the next stage of the company's development. But the company plans to continue to use its resources carefully, and ensure that its reputation for high-performance, high-availability services aren't compromised by expansion.
Was this helpful? Tell Us Thanks.
About the Author
Sean Garrity is a Managing Editor at HostingAdvice with more than 10 years of experience researching, writing, and editing for numerous industry-specific trade publications. At HostingAdvice, Sean is charged with orchestrating the site's content production, overseeing a team of writers, and ensuring the quality of feature and how-to articles. His goal is to keep organizations and entrepreneurs informed on the latest trends and technologies that can help them streamline operations and thrive online. When he isn't wrapped up in discussions with experts, you can find Sean in front of his monitor, looking for what's coming next in the fast-changing tech landscape.