TL; DR: Mimo Monitors is the force behind many of the digital displays consumers engage with on a day-to-day basis. The global provider of small touchscreen tablets and monitors offers a flexible commercial product line that can be customized to your needs and market. Looking forward, Mimo plans to focus on providing features such as pixel-specific haptic feedback and more affordable AV-over-IP technology.
Whether we realize it or not, touchscreen technology has become a standard in our daily lives, providing conveniences we frequently take for granted. Heading out for a weekend getaway? From the self check-in kiosk at the airport to the passenger-side payment tablet in your taxi, digital displays take the hassle out of traveling. Out for dinner at a busy restaurant? A tabletop ordering system eliminates time spent waiting on a server.
Unlike the average tablet a consumer would purchase at Best Buy, these displays are purpose-built for commercial use. Providers in this space, such as Mimo Monitors, specialize in small form factor (SFF) devices designed to withstand the wear-and-tear of nearly constant public use.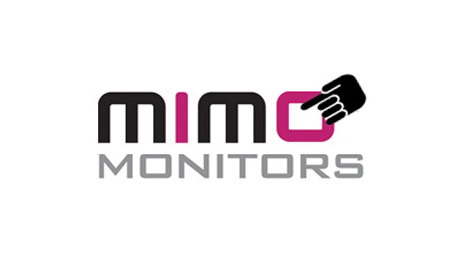 The company's wide selection of 7 to 21.5-inch commercial Android tablet computers, for instance, feature VESA mounting support plus memory card protection systems, tempered glass multitouch panels, and sturdy cases. The rugged devices are also engineered for maximum speed and power to ensure a smooth consumer experience. At the same time, this means they're more than capable of handling the demands of gaming, streaming, and web browsing when leveraged for personal use.
David Anderson, CEO of Mimo, said the company uses its advanced engineering resources to stay one step ahead of the competition. "We're not just reactive to what people ask for — we're trying to put the product on the shelf before people realize that they need it," he said.
Ultimately, through seamless small touchscreen solutions for conference rooms, digital signage, and transportation, among other use cases, Mimo strives to make the world more interactive while providing the best user experience possible. In the future, David told us the company seeks to take that experience to the next level through pixel-specific haptic feedback and more affordable AV over IP technology.
David said Mimo (short for mini and monitor) was established in 2008 to produce direct-to-consumer products — its first being a 7-inch portable display. At the time, the iPhone was still relatively new, and the first-generation iPad wasn't yet on the market.
"We launched with a small, light, portable display that road warriors could take with them to help boost productivity," he said. "It was an original thought; no one else was making anything at that size."
Later, as tablets began to flood the market, Mimo began to eye the business-to-business market, where the company primarily resides today. But it hasn't abandoned its roots — in fact, Mimo still offers a 7-inch device that's perfect for consumers.
Today, the company's overarching goal is to serve as an industry leader in SFF touchscreen monitors, displays, and tablets that provide seamless solutions for digital signage, conference rooms, kiosks, point of purchase, point of sale, hospitality, retail, and more. To date, it has deployed solutions for companies across the globe that include big-name brands that include Four Winds Interactive, Google, Hertz, Logitech, and Verifone.
The company's emphasis on SFF devices helps it stand out among other commercial players.
"What truly differentiates us from our competition is the fact that we're really the only ones focusing on small devices in this space," David said. "Sure, you can go to LG and select their 10-inch product, but we offer anywhere from 15-20 different versions of a 10-inch product. We try to make sure we always have the product you need ready to go on the shelf."
That said, if you don't see a product that fits what you're looking for within Mimo's current collection, the company will work with you to create a perfect custom solution.
The company has provided such services for various high-profile projects, including James Cameron's DEEPSEA CHALLENGE, in which the famed director explored the ocean floor in a submersible vessel known as the Deepsea Challenger. The vessel, launched in 2012, relied on the technology of the 7-inch Mimo Touch USB touchscreen to inspect 180 different systems — from battery packs to sonar — on board.

Mimo's 7-inch touchscreen was also selected as the user interface on the Nanoracks Plate Reader, a device used in microgravity experiments at the International Space Station. In another case, Mimo was chosen to help build a jukebox out of a shopping cart — creating the potential for a mobile dance party. The company installed its 7-inch open-frame touchscreen device as the interface for the jukebox, providing the DJ ultimate control.
Mimo prides itself in offering high quality, cutting-edge touchscreen technology that is flexible enough to bring visions like these to life. "A significant portion of our business is centered on digital advertising via kiosks and other commercial displays, but we have also worked with quite prominent companies on customer-driven projects," David said. "When companies like Google come knocking, you don't say 'no.'"
Last year, Mimo formed a partnership with Tanvas to leverage its TanvasTouch technology, which allows customers to feel textures through the screen. Amazing, right? The technology, known as surface haptics, was discovered by Tanvas co-founders Ed Colgate and Michael Peshkin at the Neuroscience and Robotics Laboratory at Northwestern's McCormick School of Engineering.
"TanvasTouch technology is unlike anything I've ever experienced. It allows a typically stagnant touchscreen to come to life in an engaging way," said David Anderson, CEO and President of Mimo Monitors, in a June 6, 2018, press release. "Our proprietary high-quality touchscreen technology and digital signage expertise, in tandem with Tanvas' innovative surface haptics technology, make for an ideal partnership."
The Mimo Vue with TanvasTouch, featuring programmable haptics and software-defined texture, is now available for a surprisingly low price on the company's website. For now, the company recommends the device for various applications, including retail point-of-sale environments; interactive information kiosks for retail, museums, and entertainment; special event brand activations, and accessibility, among others.
As for what the future holds, David said Mimo is focusing its efforts on two areas. First, the company is exploring how to boost adoption of AV-over-IP, a popular technology for the distribution of audio, video, and control signals over network infrastructure.
The technology is increasingly being used to replace conventional analog AV systems — but cost is still a significant barrier to adoption. "The issue is that they're pretty expensive," David said. "If we were to try to compete, we'd be adding $2,000 to a $300 display. At the moment, I don't think there's a market for a 10-inch display that costs $2,300."
Mimo is committed to providing AV-over-IP at an affordable cost. "I'm not going to say that we've achieved that yet, but we have some concepts going in the lab," David said. "That's our main goal when it comes to research and design for our next-generation product."
Was this helpful? Tell Us Thanks.
About the Author
Christine Preusler, a full-time Contributing Editor at HostingAdvice.com, covers the hosting and technology space through in-depth feature articles and interviews with the biggest names in the industry. With more than a decade of experience managing and publishing print and digital publications, Christine leverages her communications skills to keep readers up to date on the latest web hosting services and innovations. Her goal is simple — to distill complex hosting concepts into clear yet thought-provoking narratives suitable for developers and tech newbies alike.